6th February 2016
Phun in the Philippines
Hello again! Hope you had a wonderful Valentine season; we certainly did, enjoying the sunshine of the Philippines instead of the cold rainy weather in England.
After our 16-hour flight, we arrived, at around mid-afternoon having had a stop in the Middle East and we took our first steps in the warm warm weather. And we were extra warm as we arrived as usual wearing our snug blue coats with furry hoods – useful for cold England, cooled planes and places with cooling fans, but not so good for 30 degrees! We were taken to our hotel where we unpacked and prepared for our dinner expecting a plate of spag-bol and a cheeseburger.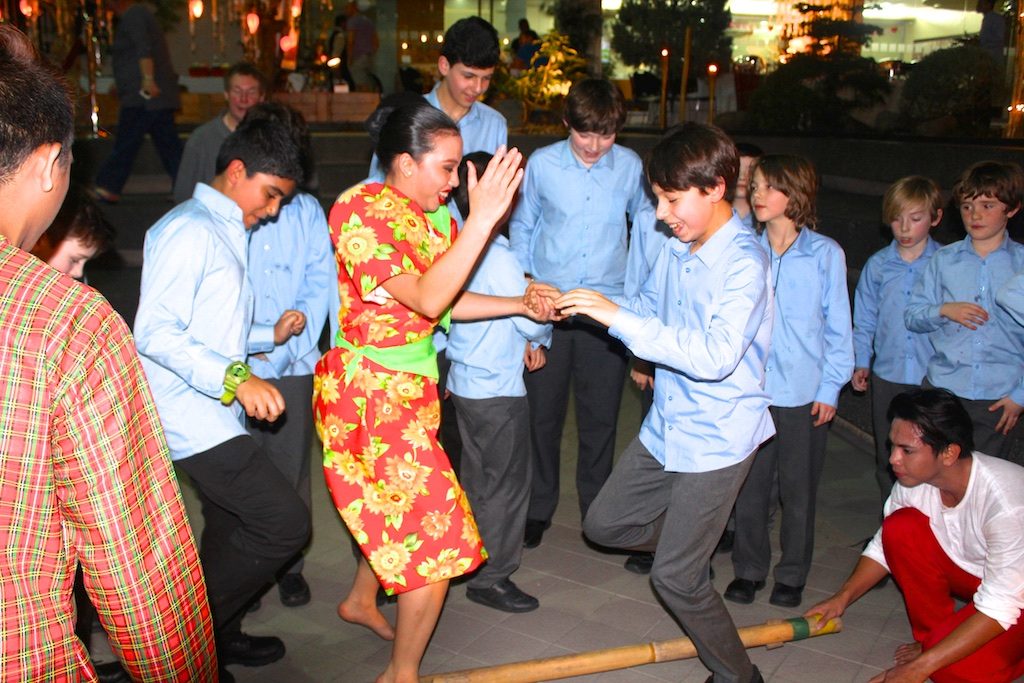 But to our surprise, we were invited to a welcoming dinner in an outside courtyard, greeted with Philippine cuisine and entertainment along with a calm sunset evening. Almost all of the boys, some completely new to Philippine culture, tried the famous Lechon pig, and after watching some incredible dancers had a go at a few Philippine traditional dances – involving long poles. After dinner we were all tired, and so it was off to bed after a long time traveling.
After a rested night, we woke up nice and early for breakfast. Whilst some of us went downstairs to a press interview, the rest prepared for a short rehearsal. However after the hard work, it was time for serious fun. A trip to the Manila Polo Club saw us running, playing badminton, swimming and enjoying the lovely weather. We also had a brief lunch in between.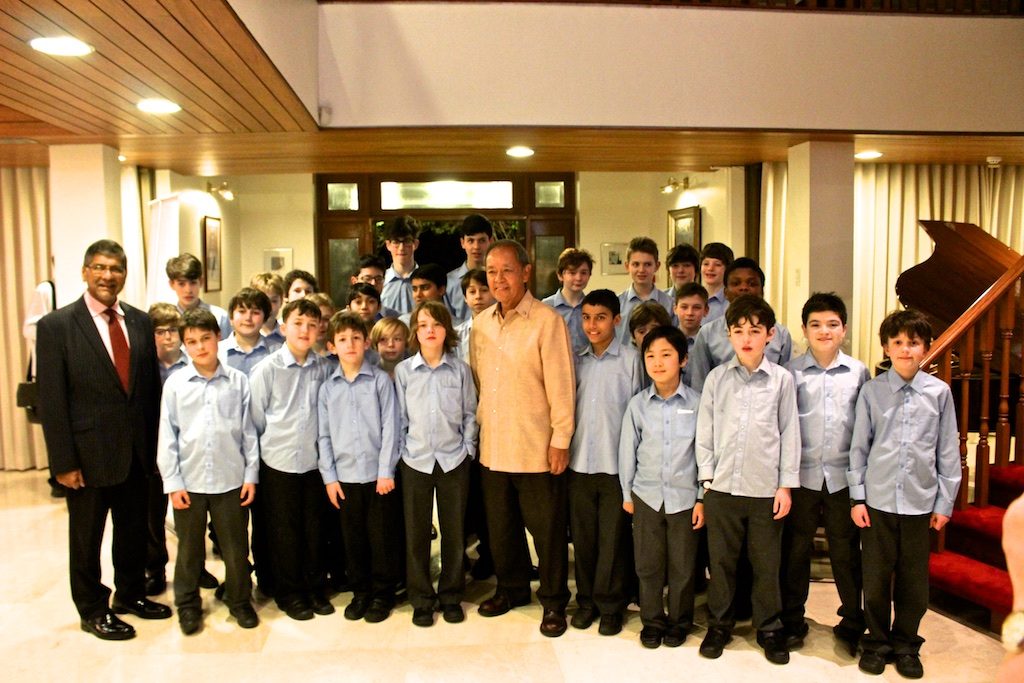 When we had exhausted ourselves and relaxed after a nice swim, we prepared ourselves for a dinner with the Ambassador, who was going to be our host for the evening. After a short performance with a twangy piano, we enjoyed a pleasant dinner, as well as looking for frogs in the garden. We were very grateful for the hospitality of Ambassador. Afterwards we returned to our hotel.
The next day was our first show in Manila, in the massive PICC. After a morning rehearsal, we had a long relaxation period in our rooms, watching some television and catching up on some sleep. When we arrived at the venue, we quickly got changed and prepared for the usual show routine. Of course, we were greeted with the welcoming audience of the Philippines, and had an opportunity to return our thanks at the signing after the show. We all looked forward to sleeping, yet before we conked, we were greeted with a lovely midnight snack.
The next day we were traveling to Cebu, our next destination. However, no trip to Manila would be complete without a trip to the famous Balikbayan Handicrafts store. We explored the three-story store, finding great souvenirs and crazy handicrafts, including cool figurines, statues and even miniature ukuleles. Some of us enjoyed playing on the piano, to an audience of customers, who also loved to hear the many bird whistles, drums and wind chimes which we had discovered. Some of us quieter ones played chess.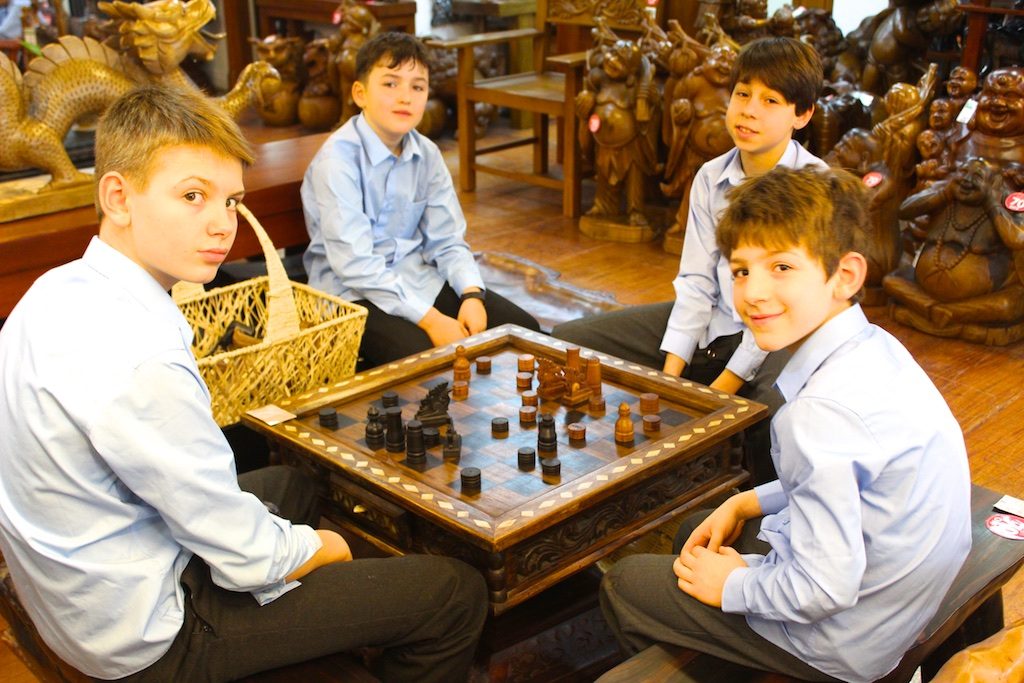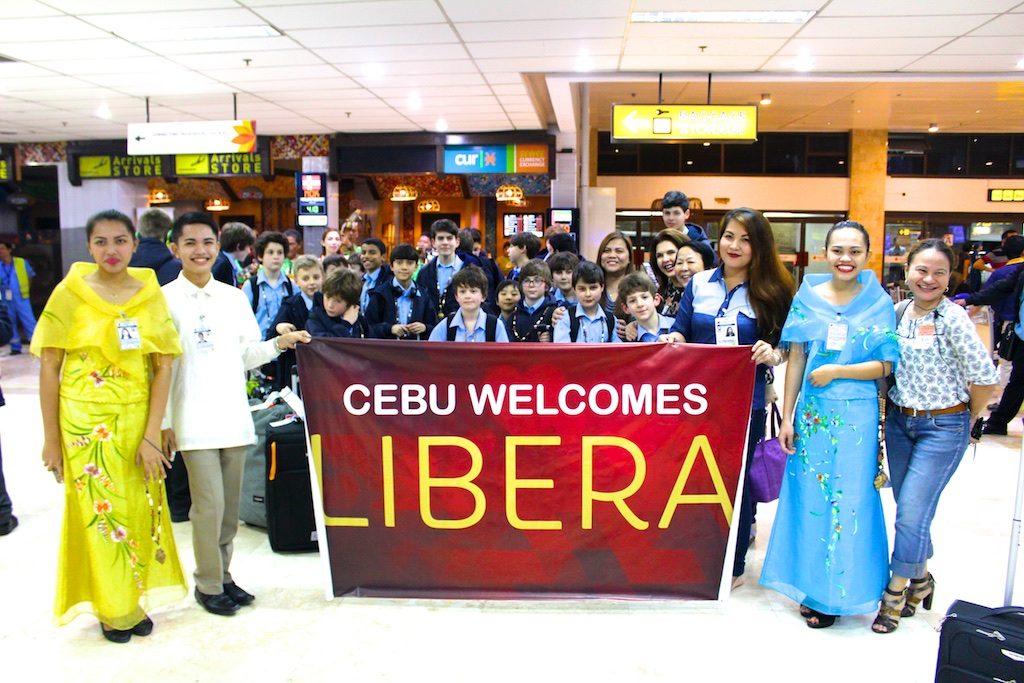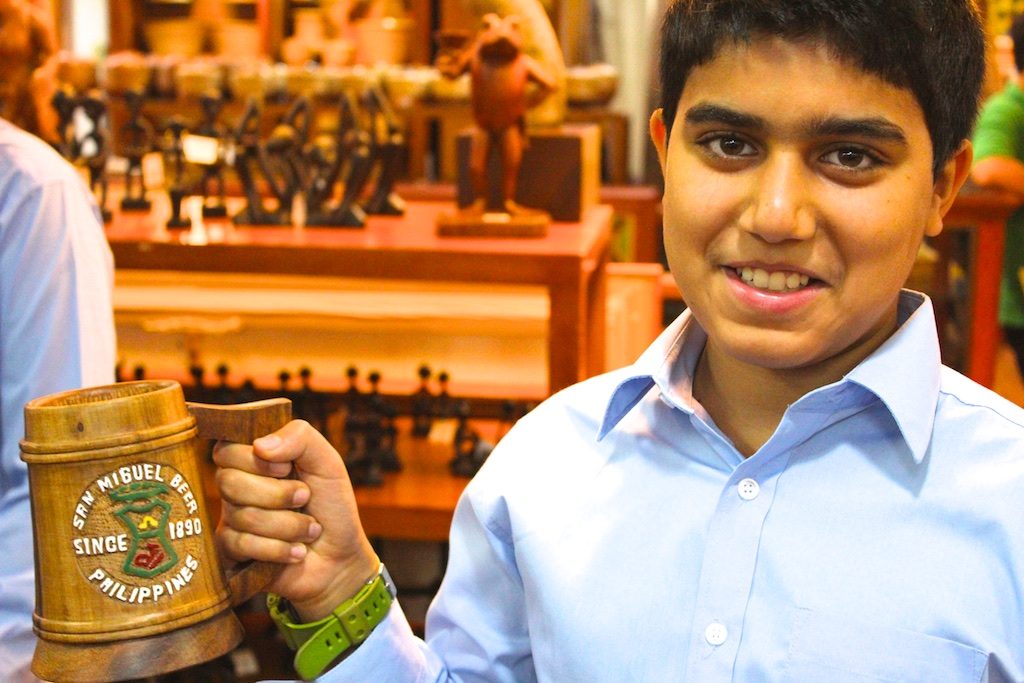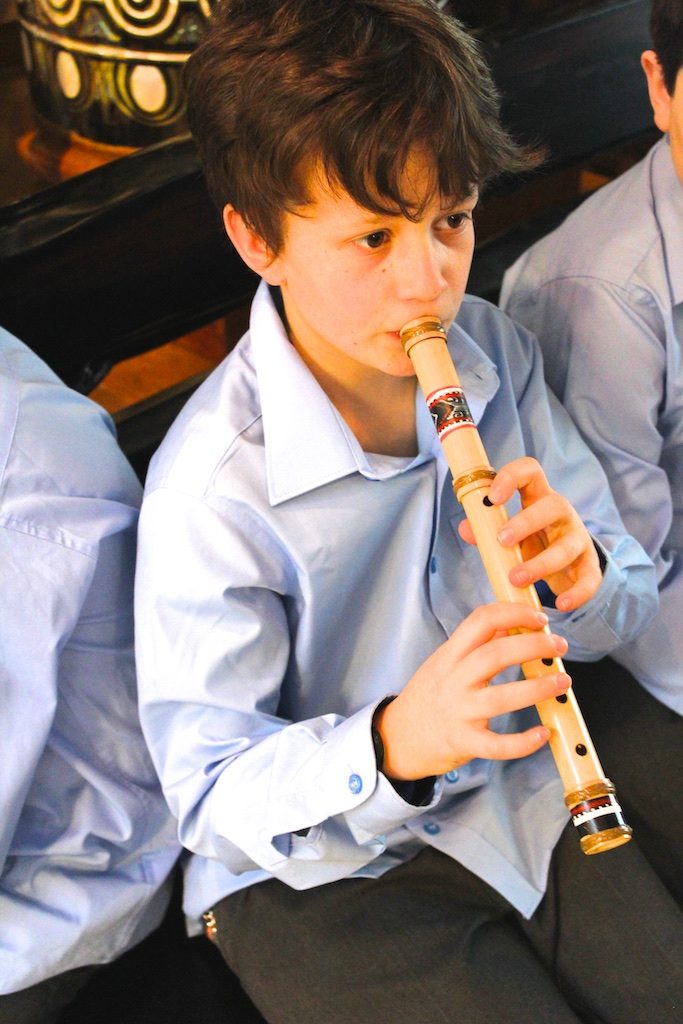 Unfortunately, it was time to leave Manila, but fortunately, Cebu and it's Cebuanos greeted us with song and dance actually as we got off the plane. We grabbed our cases from the airport and proceeded to a sensational dinner. The next morning, it was another show day; but after the rehearsal, we decided to go for a quick swim to cool us off from the Cebu heat. We also spent time in the SM shopping mall, making use of some shops. We even spent time in the arcade, before the concert of course. After the concert there was another signing, where we could give back some cheer to the fans. Thank you!
Luckily, we still had two days left in Cebu before we had to return home to school. So, what better way to spend our last two days by relaxing, swimming, jumping, running, sleeping, eating and even banana boating in the 5 star Shangri-La resort. We made more use of the pool than probably all guests combined, played our nights away in the arcade and play zone as well as having lovely food in the hotel's restaurant. Truly, it was a great reward for hard work from all the team.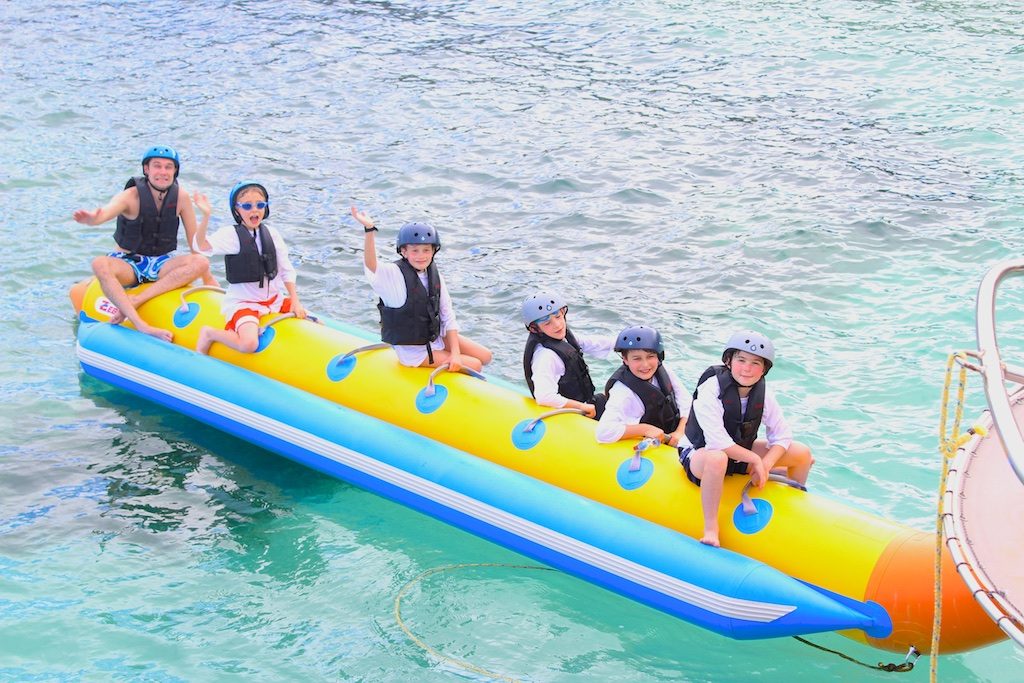 Sadly though, every good story must come to an end. And with our flights back home, and our coats ready, this is where our story ends too.
Thanks for reading.