1st November 2013
Phancy Philippines – Manila
Usually in these blogs we talk about things completely different. But seeing as this is now our fourth consecutive time in the Philippines, I thought there would be nothing at all to write about.
I was wrong.
Of course everyone in Libera loves it here. Before the tour, when news broke out of another trip to the 7,001 islands (so I'm told), we were excited to combine our usual and Christmas songs and even release our Libera Christmas in Ireland (Angels Sing) DVD. It was the perfect opportunity, from the fun of our Christmas concerts last time. We began rehearsing, but seeing as the Christmas songs were covered in Ireland it wasn't too much for us. If anything, it meant we could put on a longer show easily.
As per usual, we packed our bags and departed for the Philippines. Upon landing, we were reminded that the Philippines is the 3rd largest English speaking country; not to mean we didn't had a go at a bit of Tagalog, the local language. Also upon landing we were greeted by our host, Mr Roberto De Ocampo OBE. We call him "Mr. D", but you can't. We're young so we get away with it.
Seeing as we haven't had very nice weather back in England, it was so good to land in a place where you didn't have to wear a coat. Even the coaches are air conditioned, which is probably best because the heat can sometimes be a problem for us 'used-to-rain' South Londoners. When we got to our hotel – hungered from deciding not to eat plane food, may I add – we were greeted by a wonderful midnight feast.
People often ask us about Jet Lag and if we're tired after concerts and so forth. Luckily for us younger ones it isn't that bad at all. We have co-ordinated sleeping times on the flights and seeing as it was 17 hours of travel, we got plenty of shut-eye. It's probably why you don't see us falling asleep on stage. Hopefully. Sleep is one of the highest priority: I'm definitely not complaining.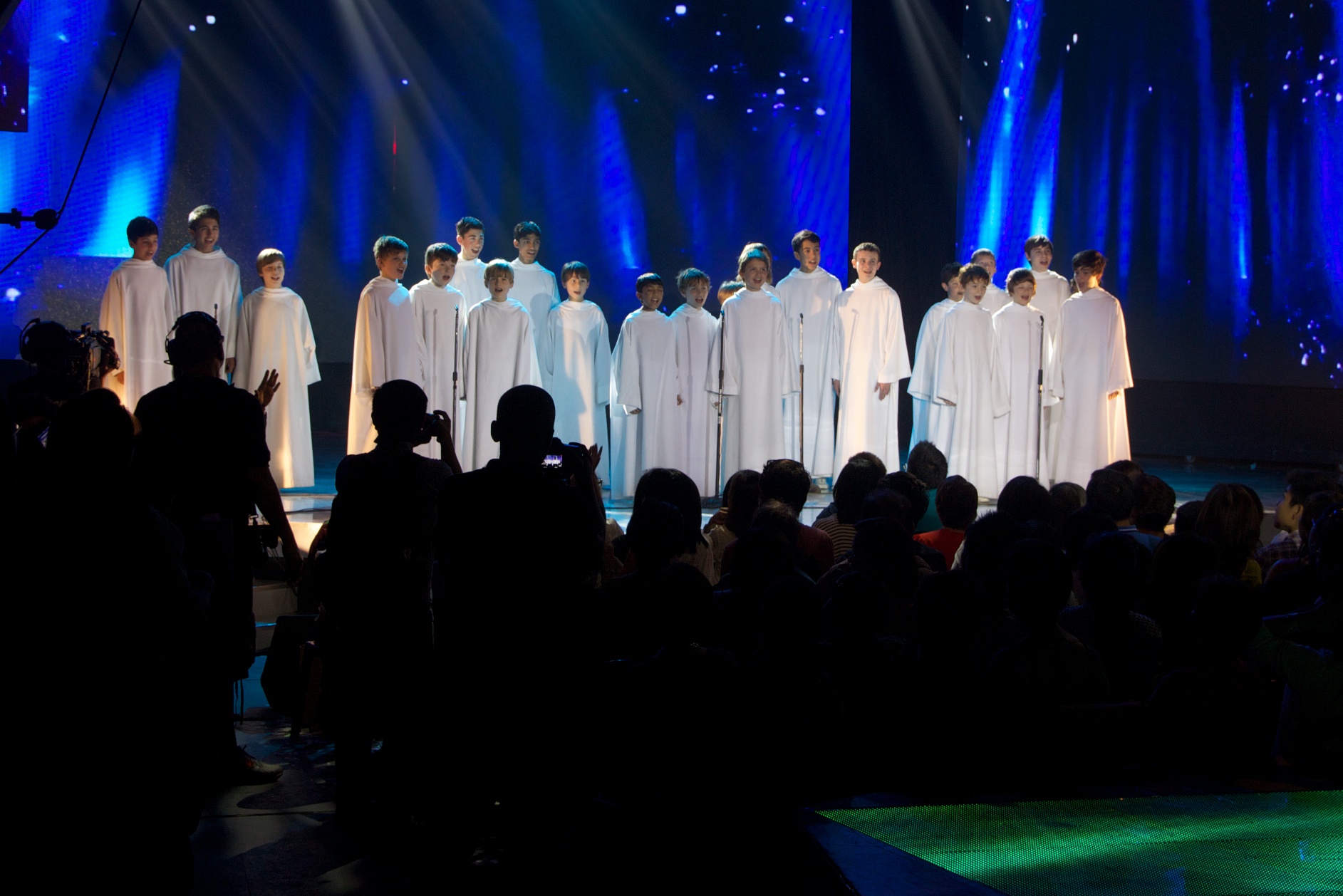 We had a few days before our main concert in the PICC centre in Manila, which of course meant for R&R (rest and relaxation). But before that, on our first day back to the Philippines, we made an appearance on ASAP TV. Television appearances are completely different from concerts. There's cameras, presenters and even the audience, which is much more closer and personal. However we didn't have anything to worry about, because the audience were great and the TV people were so welcoming.
Then of course we had our signing, in a shopping mall in Manila, Glorietta. We didn't shop though, in case you were wondering. Signings are so much fun and mean a lot to us because we can get to know the people who support us, and keep us going. It was also the official launch and ribbon-cutting for our Libera Christmas in Ireland (Angels Sing) DVD.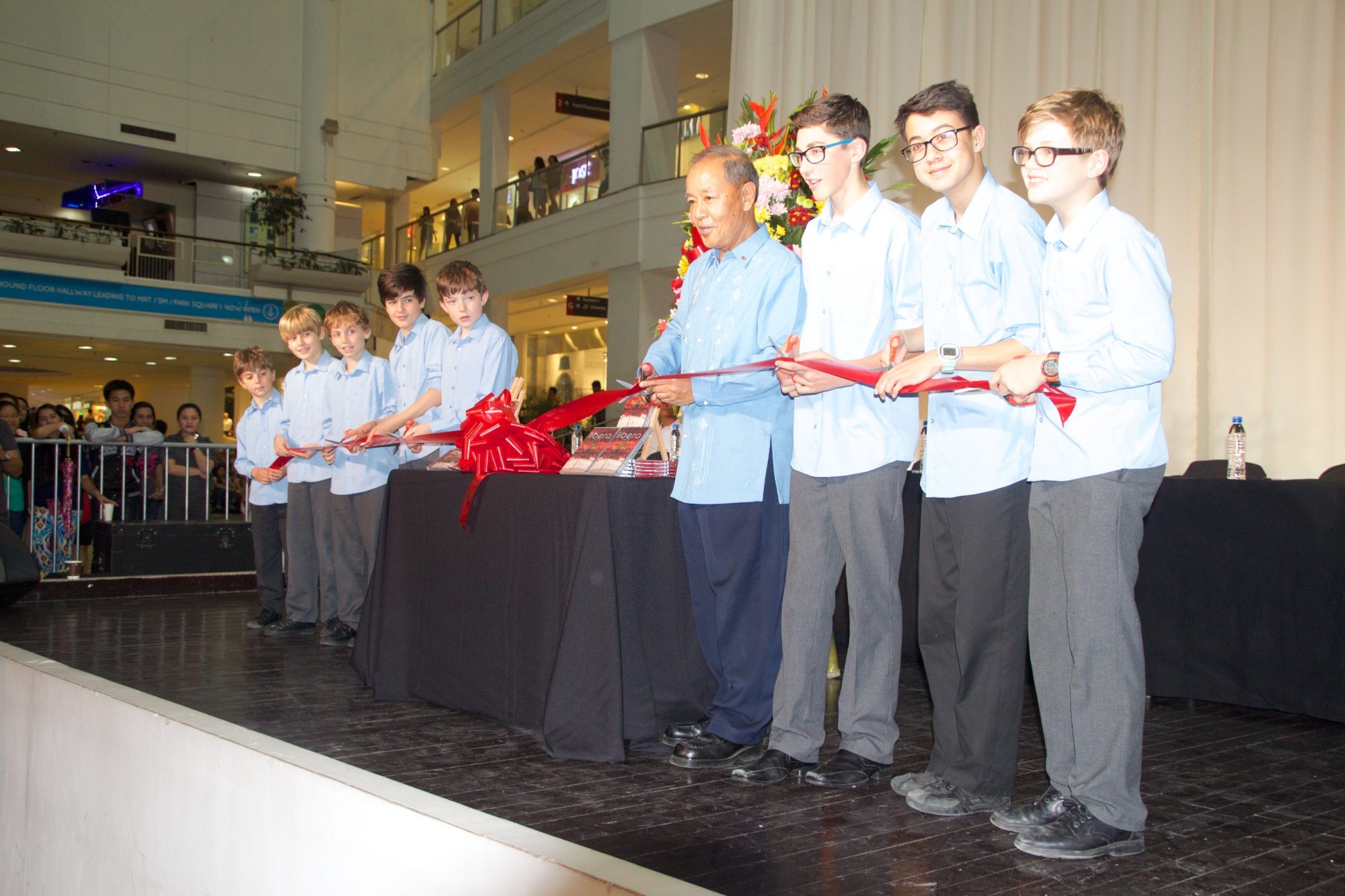 Busy day. Sometimes we practice changing our signature. Usually we stick to one we like, and practice getting it really fast; most 8-14 year olds don't have to sign much at this age, meaning it's great practice. Who thought Libera only taught you how to sing?
The day didn't even finish there. We went back to our hotel for our 'Welcoming Dinner' hosted by our own host of course. It was fantastic. We had something similar last time, but for those 8 who haven't been away to the Philippines before, it was great fun. We had the most amazing food, including the famous roast pig 'Lechon' style. We had performances from local choirs, dancers and cultural presentations like the 'bangko' (bench) dance. We even had the chance to dance with the dancers, and try out another Filipino style of dance, Tinikling (literally meaning 'like the bird tickling').
It was a great start to the tour.