19th May 2013
Kool Korea
Bring on South Korea.
Our time in the capital, Seoul, started really when we were on a coach to go and have something to eat, and we passed loads of cool sights including our second venue, the Sejong Arts Centre. Eventually we stopped at a nice Fish and Chips restaurant where no one actually ate fish, but we all had burgers instead.
Our next stop was our hotel so we could check in and have a good night's sleep, which we all needed after our plane journey from Taiwan.
The next morning we were up, bright-eyed and bushy-tailed and ready to do something, especially if that something included breakfast. Those who showered the fastest (or skipped showering altogether) and got dressed the quickest got to the basement restaurant to eat by the ancient and just ruling of 'first come, first served'.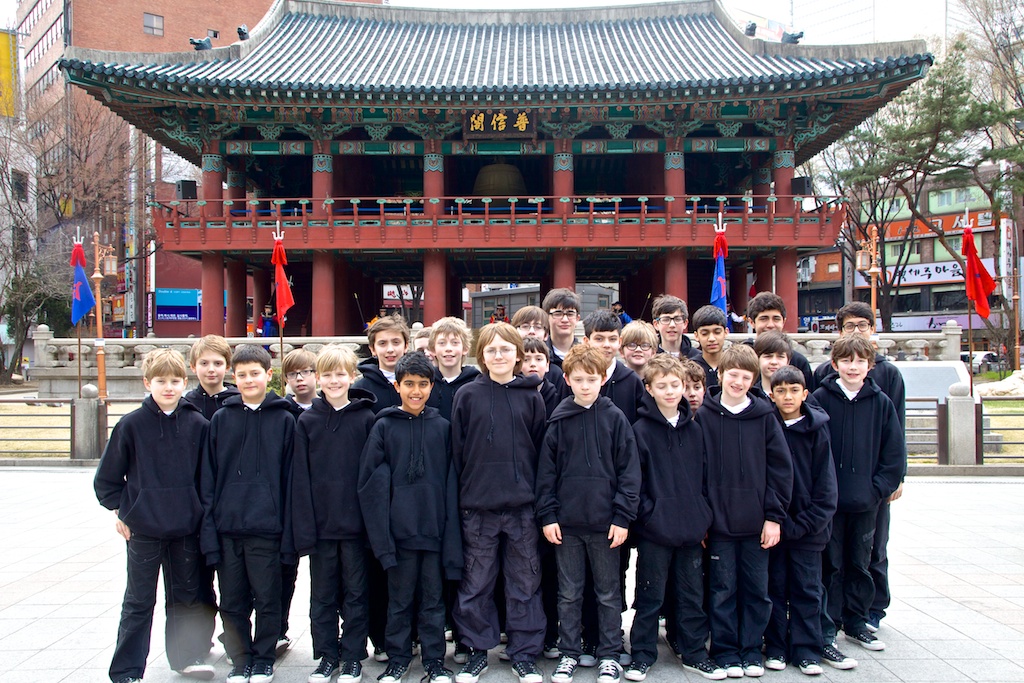 With full stomachs we then collected some essential items from our rooms such as cameras and wallets and immediately set off to see some local ancient sites including one where we got to dress up and have fun in originally styled oriental clothing. We soon moved to an area where you could try out origami. It was really quite interesting to see how you could slide things into position perfectly to make one piece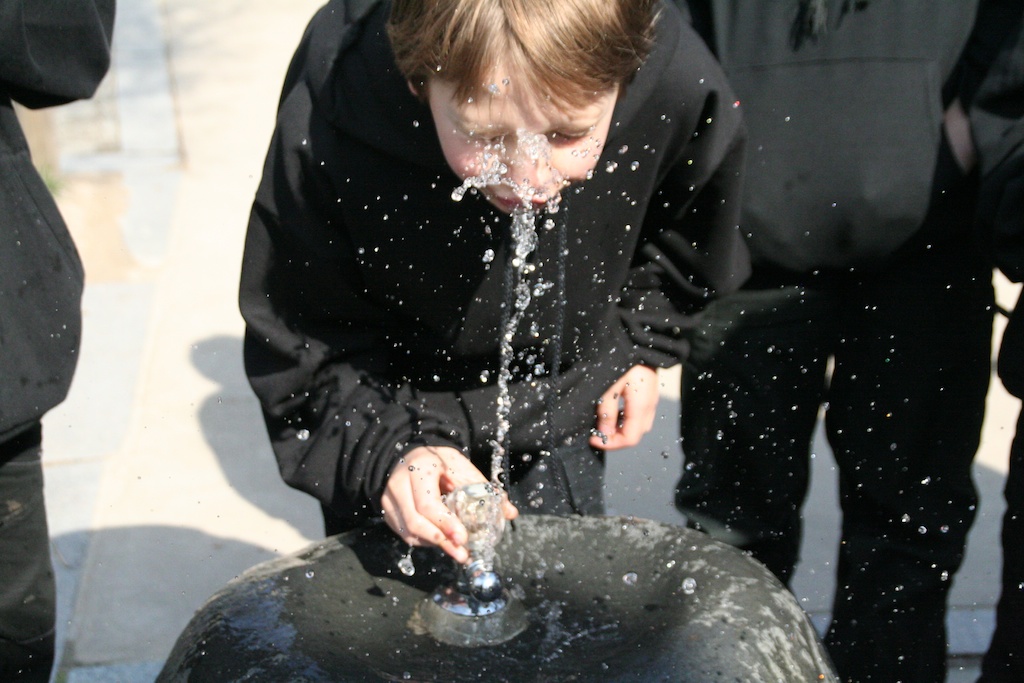 Finally we went to a place with two games on offer. In one you had to try and keep a small top spinning with a short rope, for as long as possible. In the other you have to throw thin sticks into thin vertical pipes. On the way out we stopped at a fountain, which kept having changes in the speed that the water comes through and so some of us got a little wet.
Next stop, the restaurant. A little buffet was provided with a huge range of food. Then we returned to our hotel and went to bed.
The next day, having breakfasted, we went and rested and did homework in our rooms. We then left and a few people went off to do a radio interview, leaving the rest of us to go sightseeing. There were all sorts of little artefacts and architectural tricks to see.
We then met up with the radio team for lunch and headed over to a little playground area where the little ones, and indeed Luke, let off some steam before the concert that evening at St John's Church which was about an hour out of Seoul.
One concert later and about half the boys leave to do a signing, while everyone else ate, drank, read, talked and passed the time in general. The church was full up, and the audience really enthusiastic. Soon it was time to go and we left, our mission accomplished.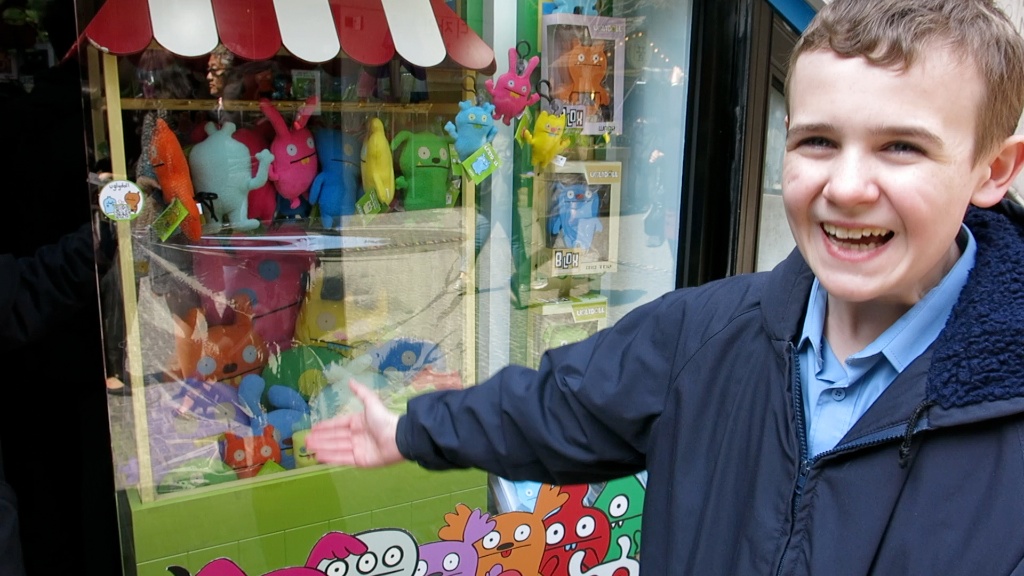 The next day was spent in the centre of Seoul, buying, trying, browsing and in general having a look around. A clear favourite was the Ugly Doll shop, where at least a third of the choir bought something.
Our final concert was in the gigantic Sejong Centre which was packed out with thousands of people. We had an enormous screen behind us, so, with all the lighting and a vast stage, it was specially impressive.
After the singing and the signing we went for a celebration FEAST …. at MacDonalds! This was particularly amazing on account of the CAKE which had been made for us by our hosts. It had all our pictures on in the icing plus a CHOCOLATE MOOSE. The moose was so cute that no-one could eat him – so he came back to London with us.
The next morning we were up extra early to catch our plane, when the unthinkable happened. We were forced to miss breakfast. We ate at a different McDonalds in the airport, before going to our gate, and catching our plane which was delayed so long (4 hours) meaning we could have had breakfast before we left. Grrrrrrr.
That's pretty much itfrom blogger HQ. Thank you for reading all of these. Thank you for your support too, and thank you for everyone who made sure we had such a great time in Taiwan and South Korea specially our hosts the promoters who brought us on the tours – Artemis Arts and Seoul Arts Management.
Hope to see you soon.
Goodnight.