19th August 2011
On the Bus
Eight wheels. A ton of metal. 28 choirboys.
And one moose.
This is… a day on the coach with Libera!!!
At the beginning of the journey we start off with around 1 hour of Mario kart (a Nintendo ds game) where everyone connects and races each other on, as we like to call it "The Ds Download connectythingy."  We all look forward to it as a comfortable but exciting way to start the journey. After that everyone breaks off and does their own thing, like listening to some calming music, playing on their consoles, or reading a book quietly. About an hour after that event we have another mode, which we call "off screens": a period of time when we literally turn off all screens (excluding iPods/Mp3's) and rest our eyes. We are allowed iPods because they just involve listening, not looking.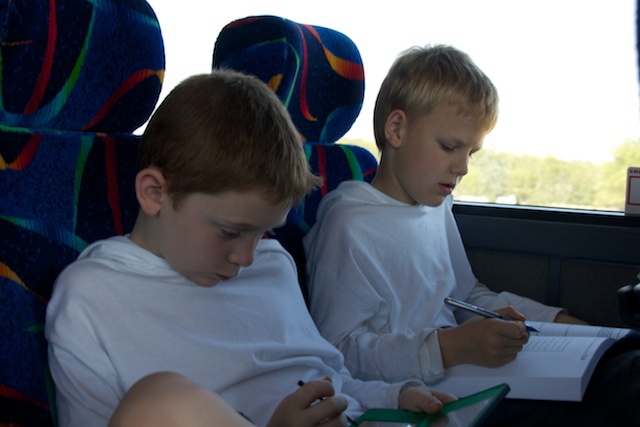 After "off screens" it's usually time for lunch. Most popular is the old Libera favourite, the Cracker Barrel: an old country store in the middle of anywhere we go. Usually after lunch we have yet another mode: quiet time. During this time we allow their food to digest by passing out for a short time.  We usually wake up to the harmonious cry of "screens are allowed." Occasionally, the fluids consumed by the boys during the trip to hydrate their divine particularities take a turn for the worst; the toilet on the coach quickly emits a staggeringly stagnant stench. This means that everyone HAS to block their noses for a few minutes while the smell still lingers.
As we get about two thirds through the journey, we stop in the nearest town for those "emergencies" that always happen. While we are in the town we have a look around for cool souvenirs to bring home to our families.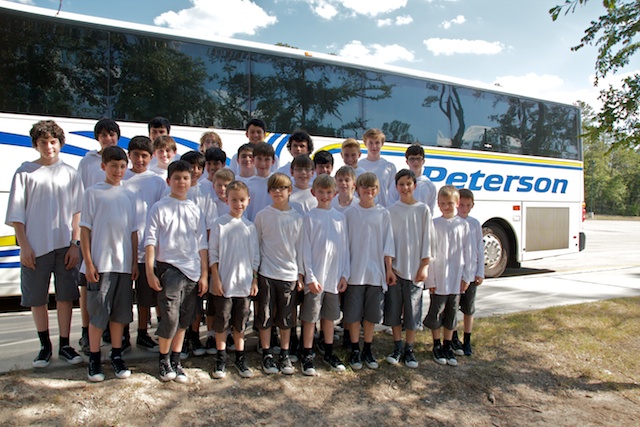 The last part of the journey is by far the best. Everyone is singing and talking and having a good time and we're really curious about what the next hotel will be like and where the next concert will be.
Finally as we pull up to the hotel, everyone stares in awe at the looming building in front of us. I say "everyone" but I actually only mean the people who aren't catching up on some Z's, everyone else checks it out the next day.
Then we all stagger upstairs lugging our suitcases behind us and we fall into our lovely beds and go soundly to sleep.