26th August 2017
Libera In America 2017 – Part 3
We awoke in Houston in our luxury palace which we were able to enjoy because Libera is supported by Four Seasons Hotels. We soon realised we had been spoilt by the sunshine in California.  Looking out of the window we could see the city of Houston stretch out before us.  It was raining but very warm and humid.  We were in rooms of three, which was fun – but the rooms were VAST, ENORMOUS.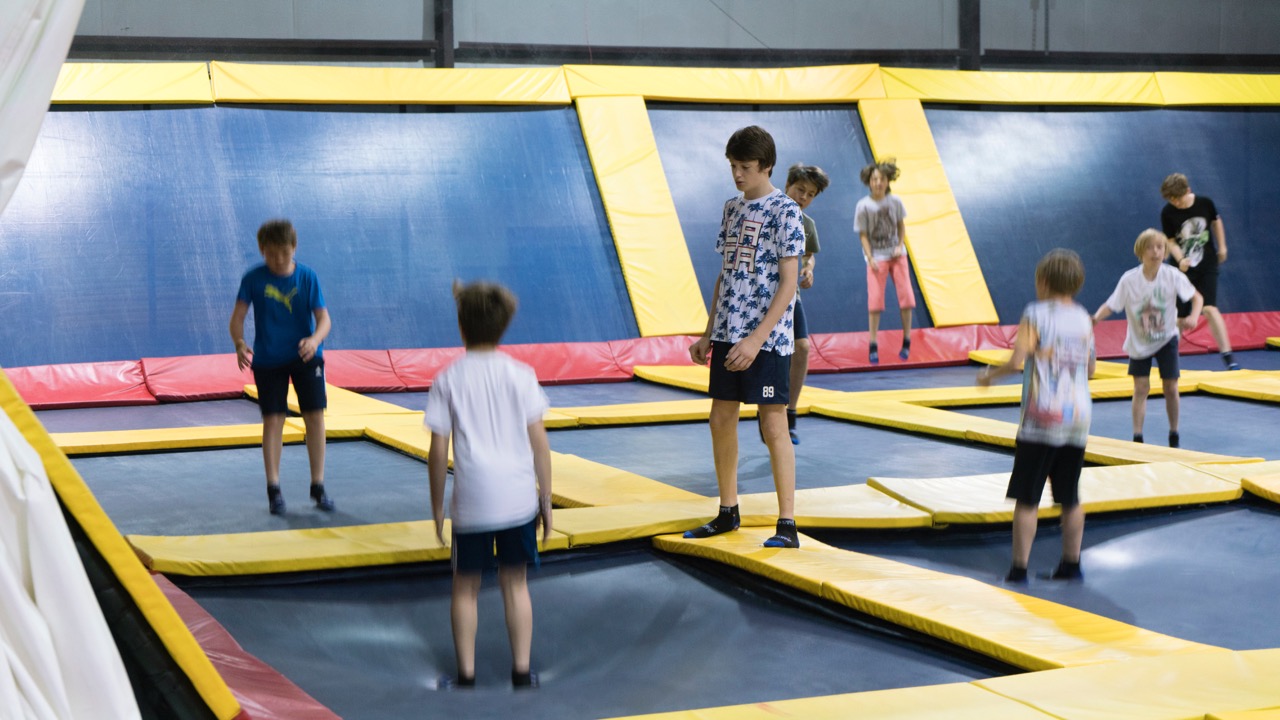 We travelled by coach to a huge trampoline park just outside of the city.  It was a vast complex filled with trampolines, obstacle course, dodgeball courts and arcade machines.  I think a lot pent up energy was spent and great fun was had by all. Activities like this are always great – it is like having a playdate with twenty-five of your friends.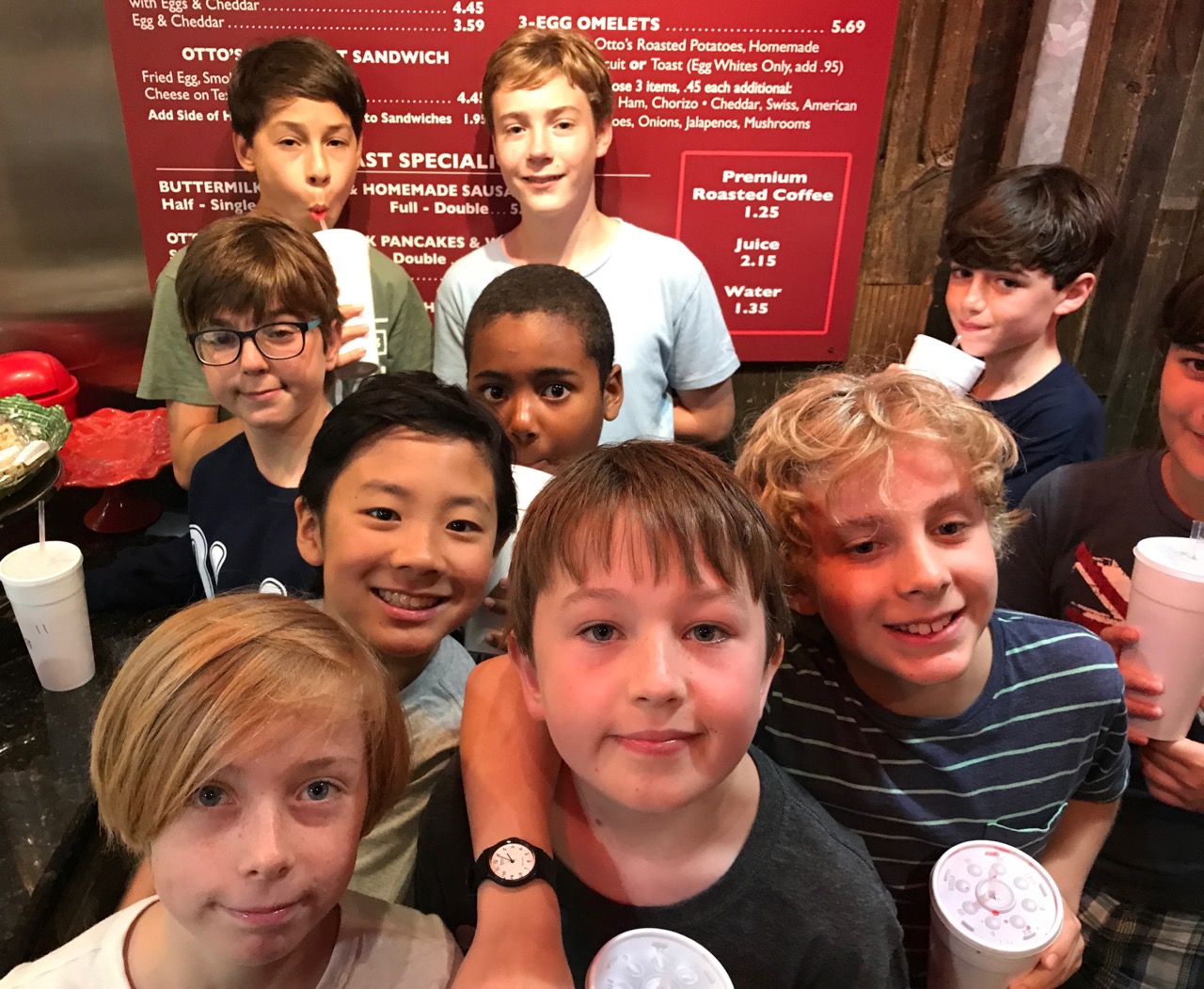 There is a great camaraderie between the boys despite the age differences. Obviously all the activity of the morning had helped us build quite an appetite so we made our way to Wendy's for burgers.  This came as a revelation to most boys as the burgers were actually square rather than the round ones we were used to. On the way we experienced some serious Rain – wow – enormous globules of water poured down!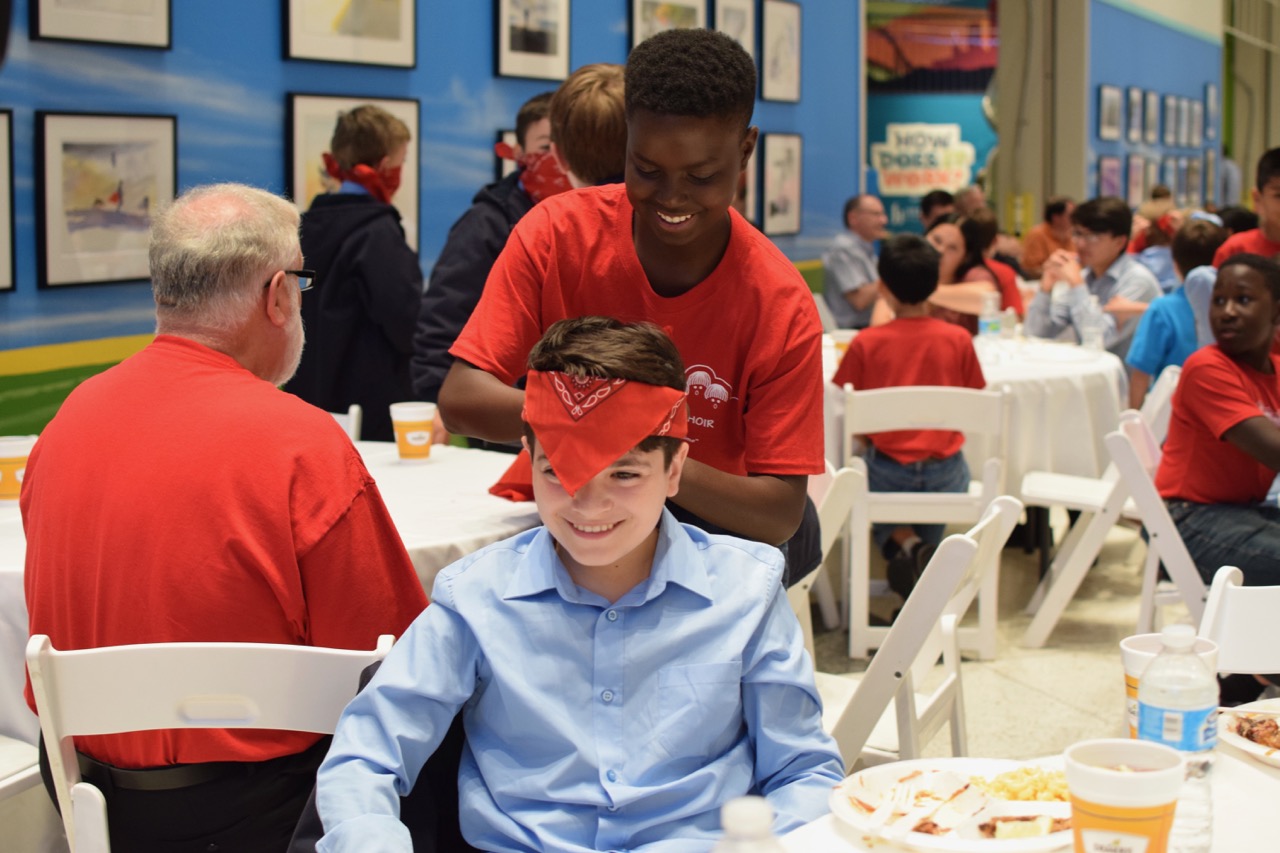 The afternoon promised to be fun. We were meeting the boys from the Fort Bend Boys Choir at the Houston Children's Museum which stayed open especially for us.  The building was very unusual and looked like something from a Roald Dahl story book. It had huge yellow pillars on the outside and when we went in was bright and colourful.  We spent time chatting with the Fort Bend boys, they had just returned from a tour of Europe so it was great to hear what they had to say.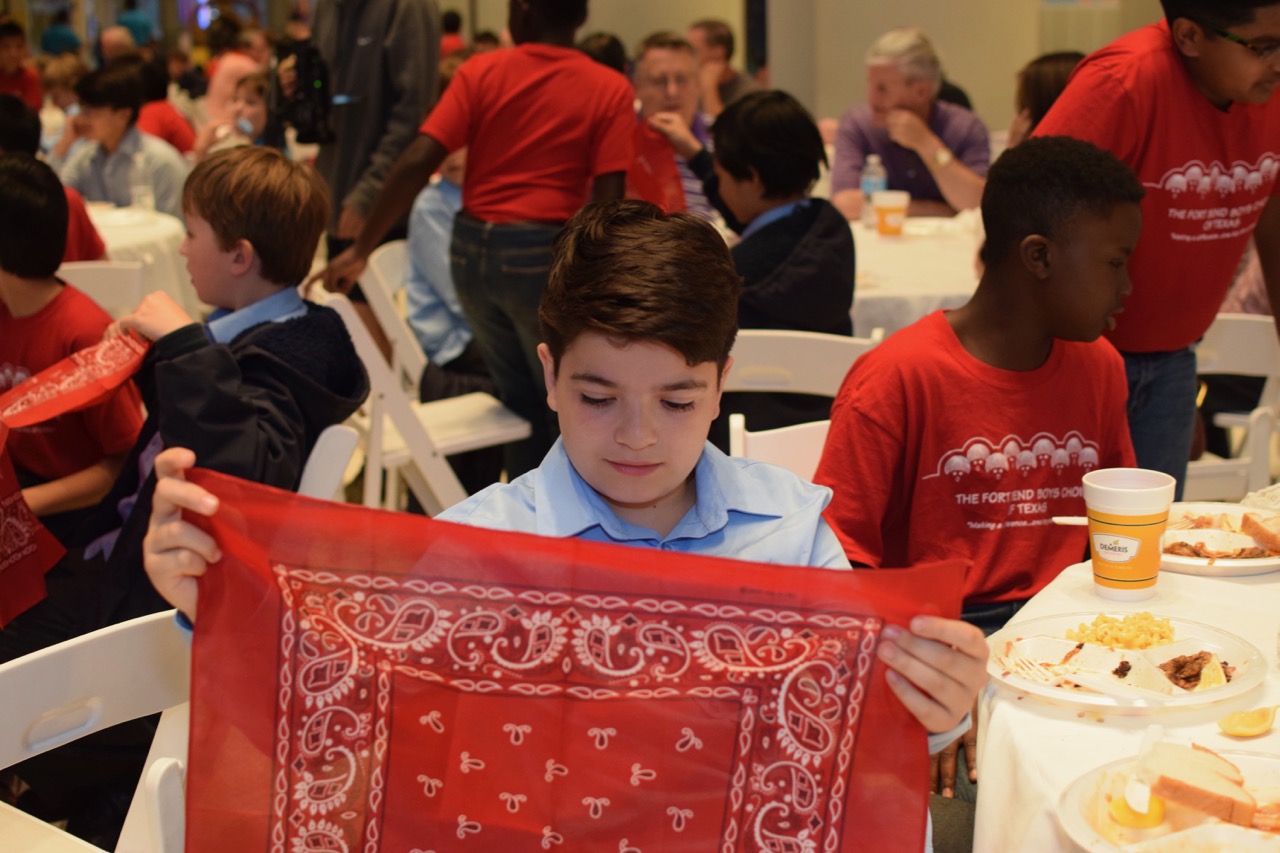 They were very friendly and it was lovely to spend some time with them. We sat at the dining tables – two Libera boys and two Fort Bend boys to a table and then Libera supporters joined us too.  It was super to see some very familiar faces amongst those dining with us and also lovely to meet with local supporters.  We spoke about many singing related matters and also the difference in language – for example crisp vs chips, biscuit vs scone and I won't mention trousers vs pants!  We had a delicious meal of roast turkey or beef with all the trimmings, including Texan barbecue beans – yum.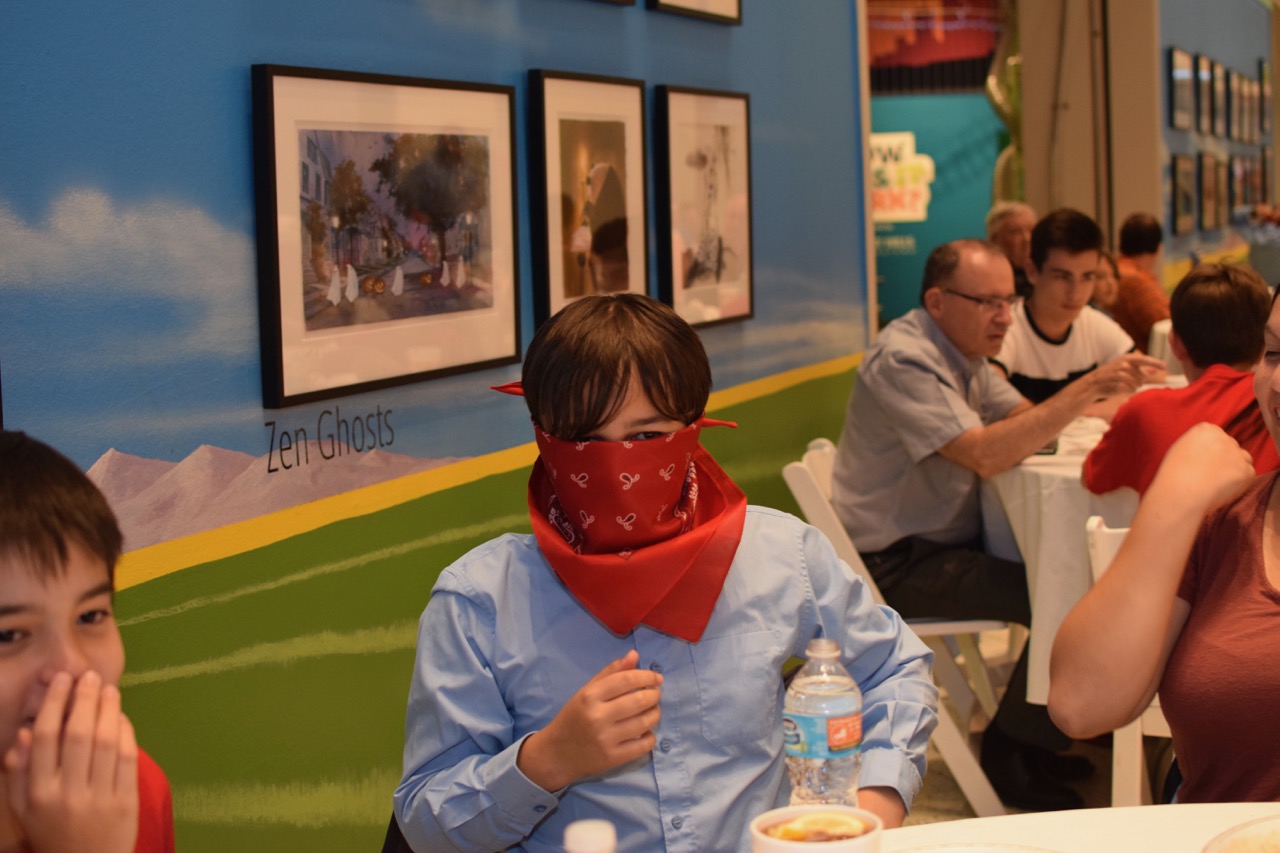 After our meal we had some time together. The Fort Bend boys had bought us all bandanas. This presented an interesting situation because most of us have never worn bandanas before, and didn't know what to do with them – so we tried out various options as we pottered around the museum. The museum was amazing, it had everything from 'build your own element' to generating electricity by peddling a bicycle but the highlight was the 'Kidtropolis' – a city built for children. We enacted a few typical adult world scenes involving shops, post office, cash machines, bank raids and police chases. Oliver kept getting booked for speeding. Romeo stole some dogs and cats from the vets, and was arrested by Merlin. Peter made off with a chicken. After an exciting hour, it was sad to say goodbye to the kind and friendly people we had spent the afternoon with but we boarded the coach and made our way back into Houston.  Next day was concert day.
The morning dawned. Outside the weather was hot, hot, hot and the sun had come out for us. The morning passed quickly and soon it was time to leave for the concert venue.  We had the usual sound checks and it was great to see the lighting.  We are extremely lucky with all the hard work that goes on behind the scenes.  We actually have the easy job – we roll up, put our robes on and sing.
The robes are always ready, the lights are always spectacular and the sound quality always superb.  It makes me feel extremely lucky to be part of such a strong and slick team.  The concert was to be held at the Tallowood Baptist Church, a short way from our hotel.  The audience was large and so friendly and warm, it was a pleasure to sing.  After the concert we had a meet and greet and included in our new Libera souvenirs were Libera Hoodies which are a bit like the ones we wear, but with our logo on.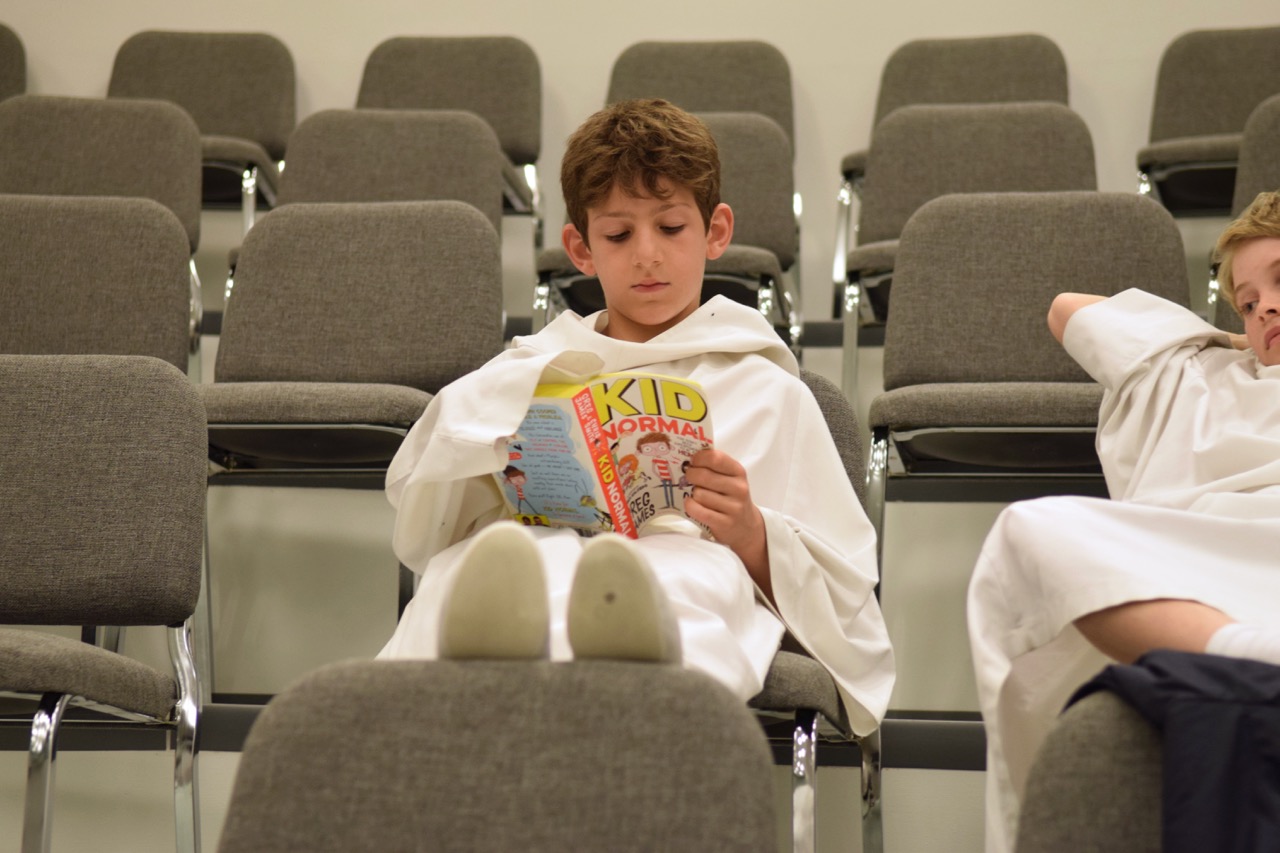 We returned to the hotel tired but satisfied by our performance.  We slept knowing that, to quote Gene Pitney, we were only '24 hours from Tulsa'! But that's tomorrow, and tomorrow is another day – and another Part.