29th August 2017
Libera In America 2017 – Part 4
…leaving Houston was again sad as we had enjoyed our stay.  We had relished the opportunity to meet some great people and experienced things that again made such happy memories.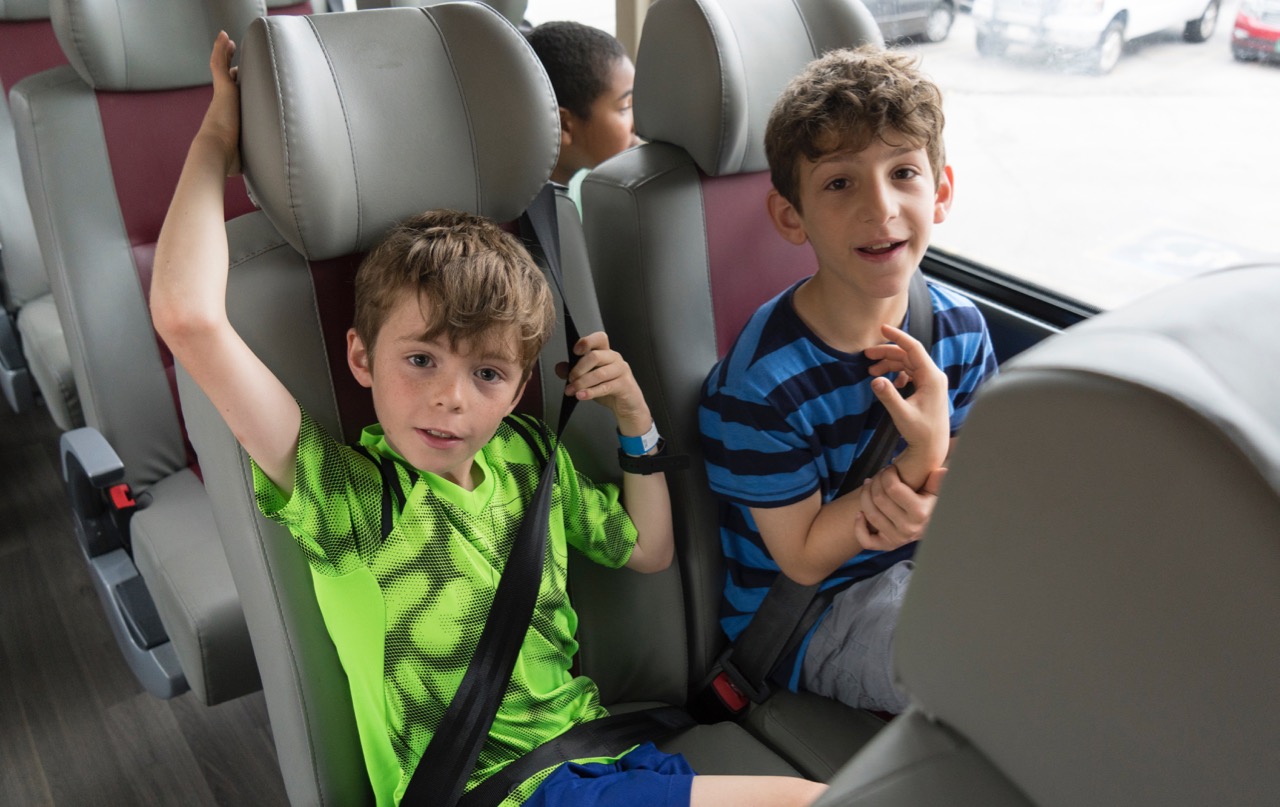 No airports on this leg of the journey, instead we had a bit of a road trip planned – about 8 hours-worth.  We packed up and boarded the coach. The coach was state of the art – super modern. It had WiFi and satellite television. As the journey was going to be a long one we had our electronic devices, this was balanced by some designated sleeping or reading time. Coach journeys are actually great for us as a group.  They are usually quite fun filled and it only takes the right tune on the radio to start us singing – it's amazing how many harmony parts we can manage to make. As many of you know, as the choir we sing songs with many different voice parts so it's great fun to take a tune and give it a Libera spin.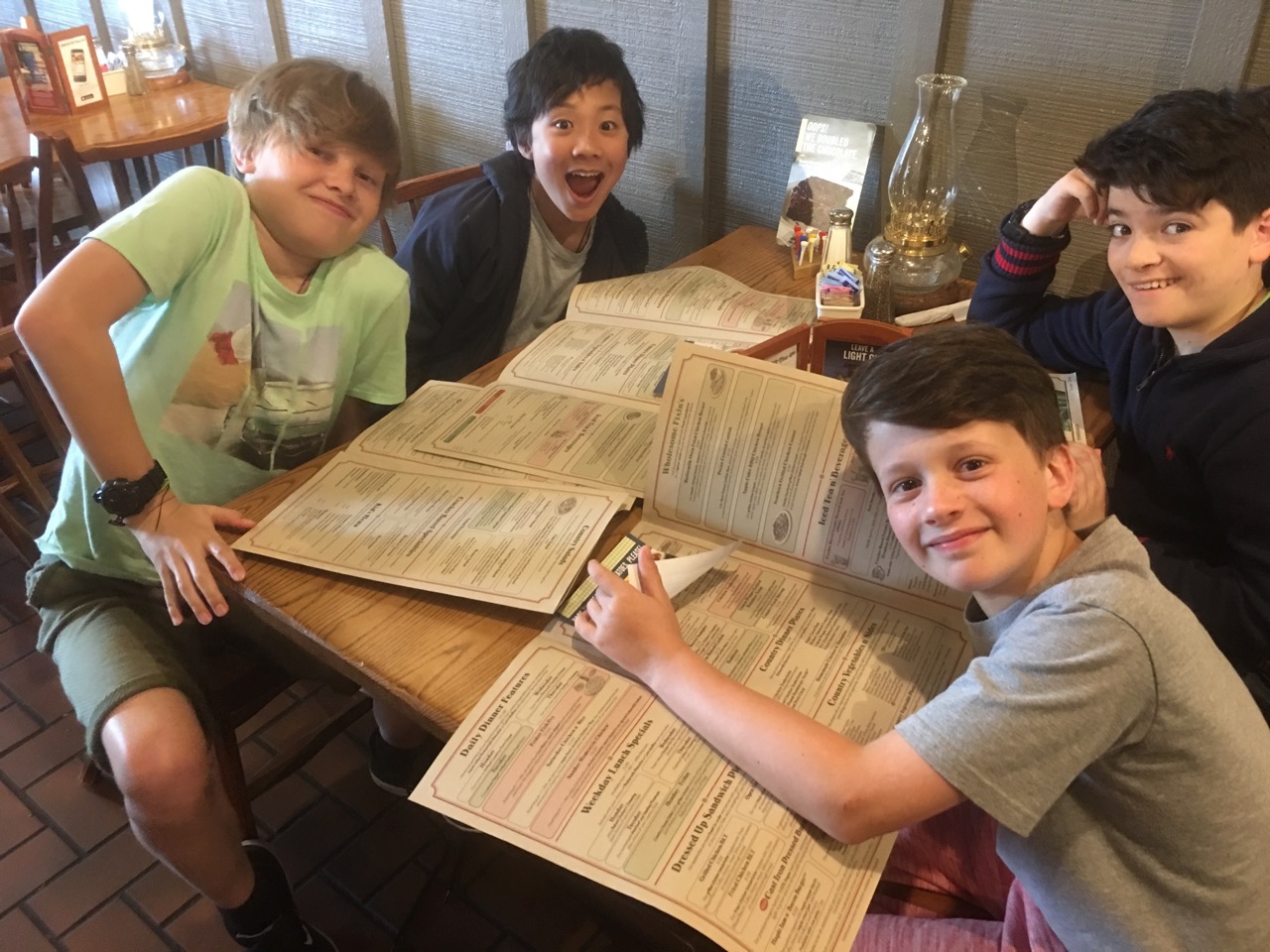 The coach ate the miles and we travelled from Texas up to Oklahoma – destination Tulsa.  It was late when we arrived at our hotel but our appetites had been sated by a visit to The Cheesecake Factory.  I have to say, hand on stomach, they served up the largest burger I had ever seen.  A few of us have "hollow legs" but even we were full up when we left – without even tasting any cheesecake.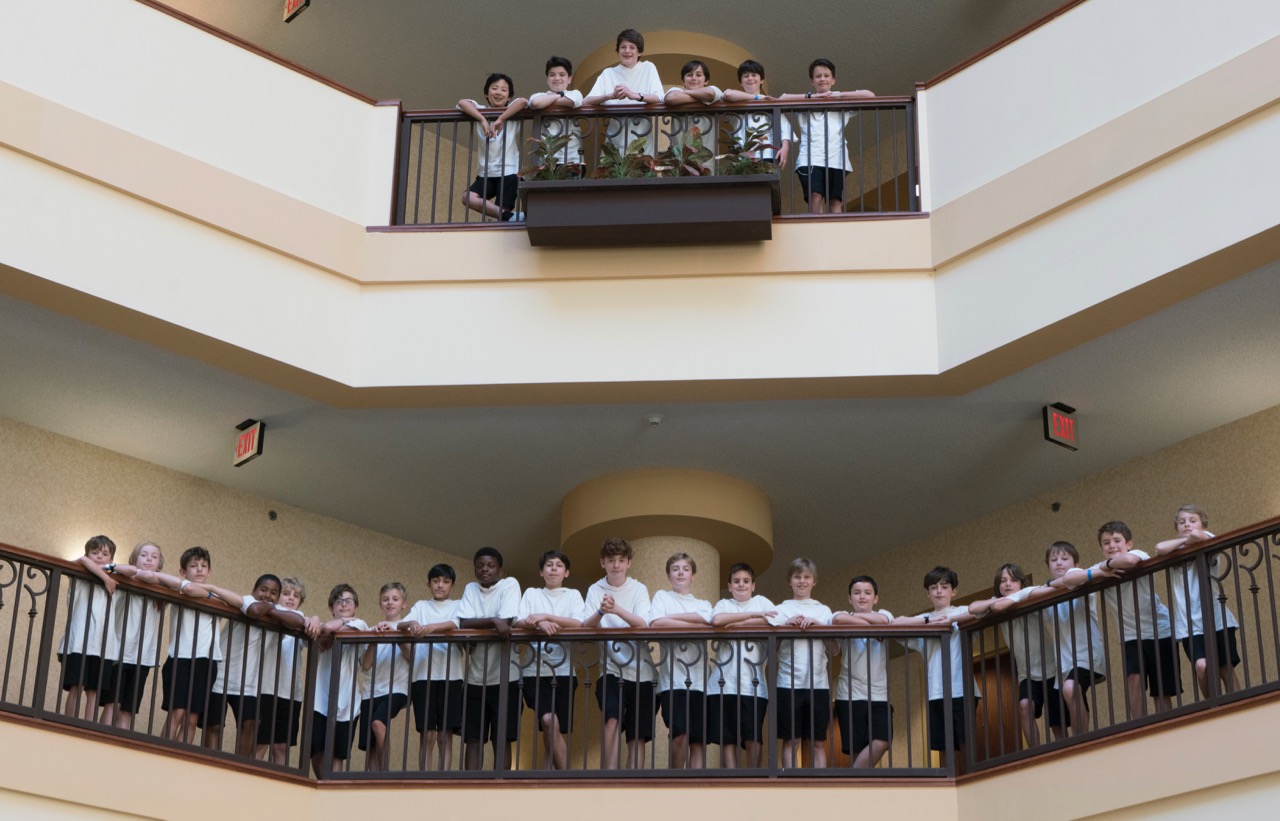 The hotel staff were welcoming and we made our way up to our rooms which were arranged round a massive courtyard with balconies overlooking a large fish pool, and glass lifts zipping up and down.  In our rooms we relaxed watching a bit of television, we fell asleep watching a game of University American football – something we had come to really enjoy during our time in America.
We woke up thinking that Tulsa was very chilly in comparison to Houston – we then realised that our air conditioning in the room was extremely efficient and when we looked out of the window realised it was going to be another warm day.  I switched on the news trying to keep up to date with current affairs only to see that a tornado had struck the other side of Tulsa whilst we had been sleeping.  I thought back to my Geography lessons and realised that we were slap bang in the middle of 'Tornado Alley' – nothing like keeping lessons real. It was fascinating to find out that many houses, and public places have shelters where people can stay safe if a tornado is forecast. Sirens go off to warn people to take cover.
We had a great evening spent with our Tulsa hosts. They have a fantastic house which ought to be on Grand Designs (a UK TV programme about the building of unusual homes) it was so unusual – built on several floors with walk ways at the edge of a forest, it looked almost like a gigantic tree house. We had some serious food and played games, including Game of Life – which I am going to buy and teach my family – great game.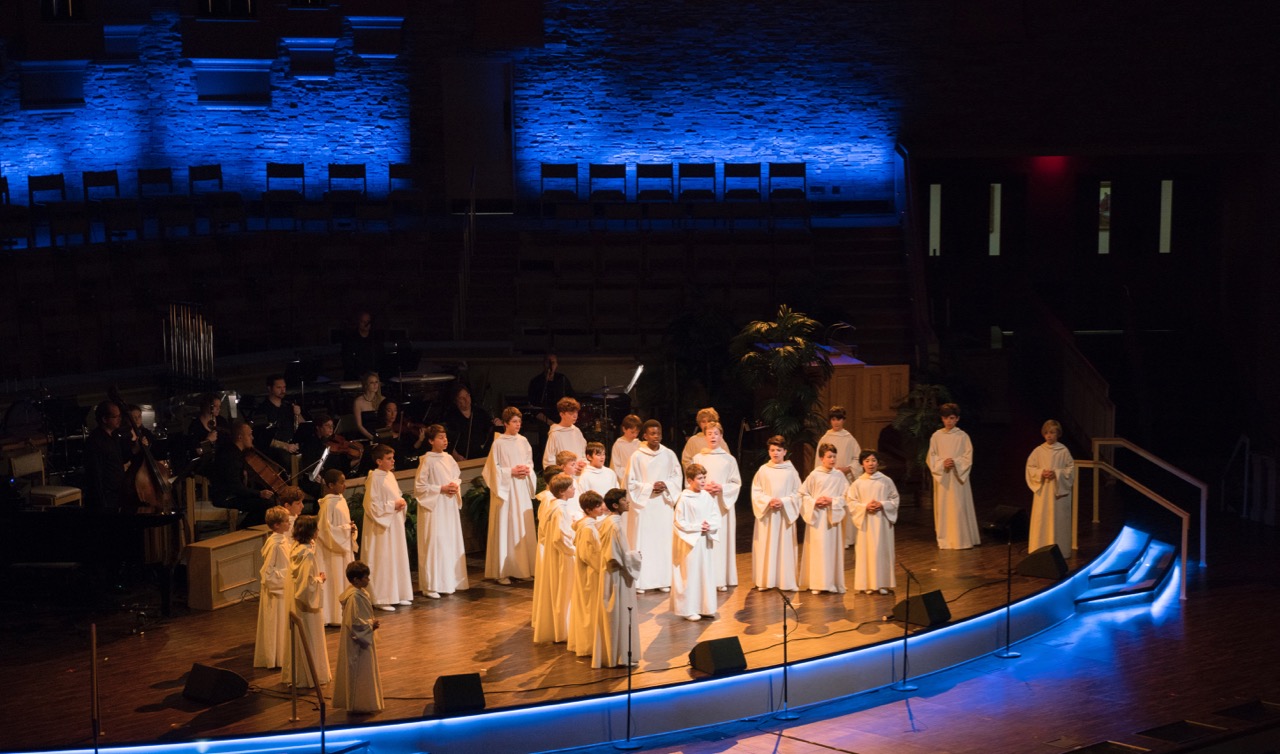 The next day was concert day.  We also sang in two morning services.  Afterwards we changed back into our Sunday uniform and had a Q&A session with the Asbury Choir.  We were asked numerous questions, including how many tours we had been on, what the age of the choir was and how we learn our songs. They even asked Merlin to sing some of the British national anthem, which we then discovered has the same tune as 'My Country Tis of Thee', a well-known national song in America. We then utilised the church sports hall and played football and basketball. Around teatime we changed into our robes and got 'into the zone' for the concert.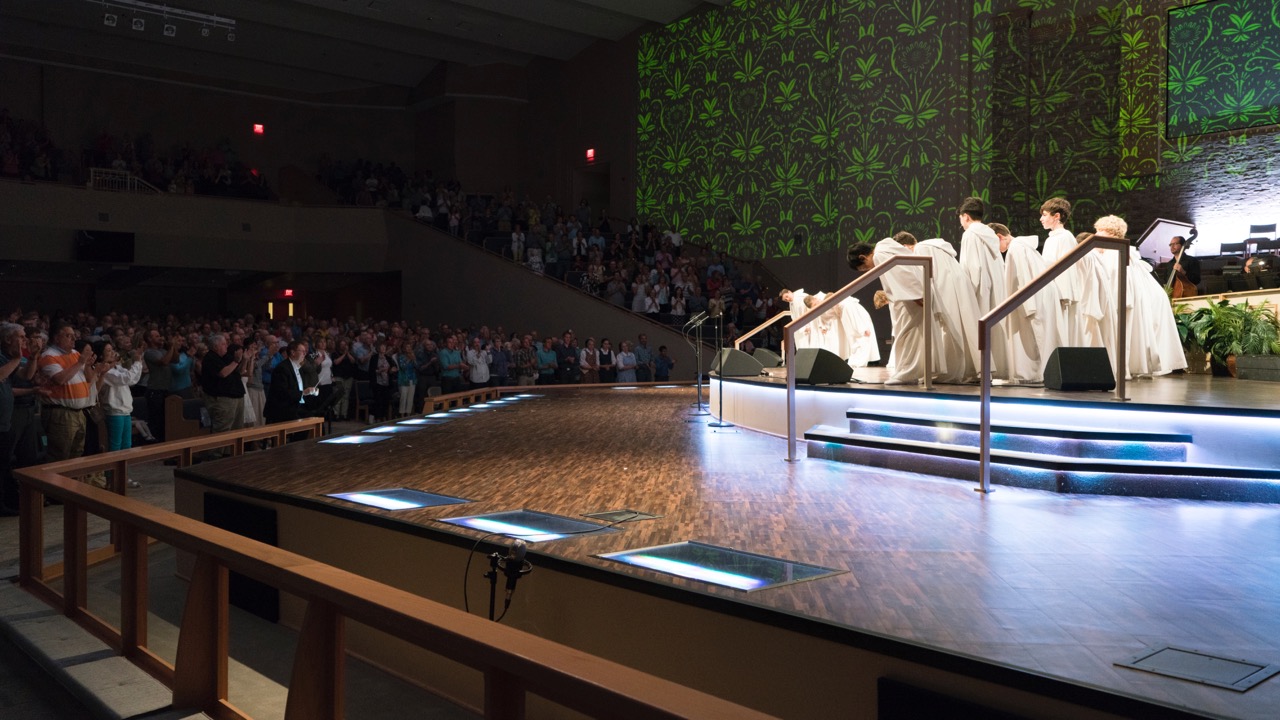 The audience was so warm and welcoming and it was enormous – our biggest audience of the week. All the venues had large audiences but this one had nearly 3000 people. We finished the concert with the song 'America' which the audience found extremely moving.  The church was very kind and had cooked us a supper of pizza. The chef, when he served our meatballs at lunchtime had asked us what sort of pizza toppings we would like and had kindly laid on a fantastic spread.  Very much appreciated after the running around of the afternoon and the concert.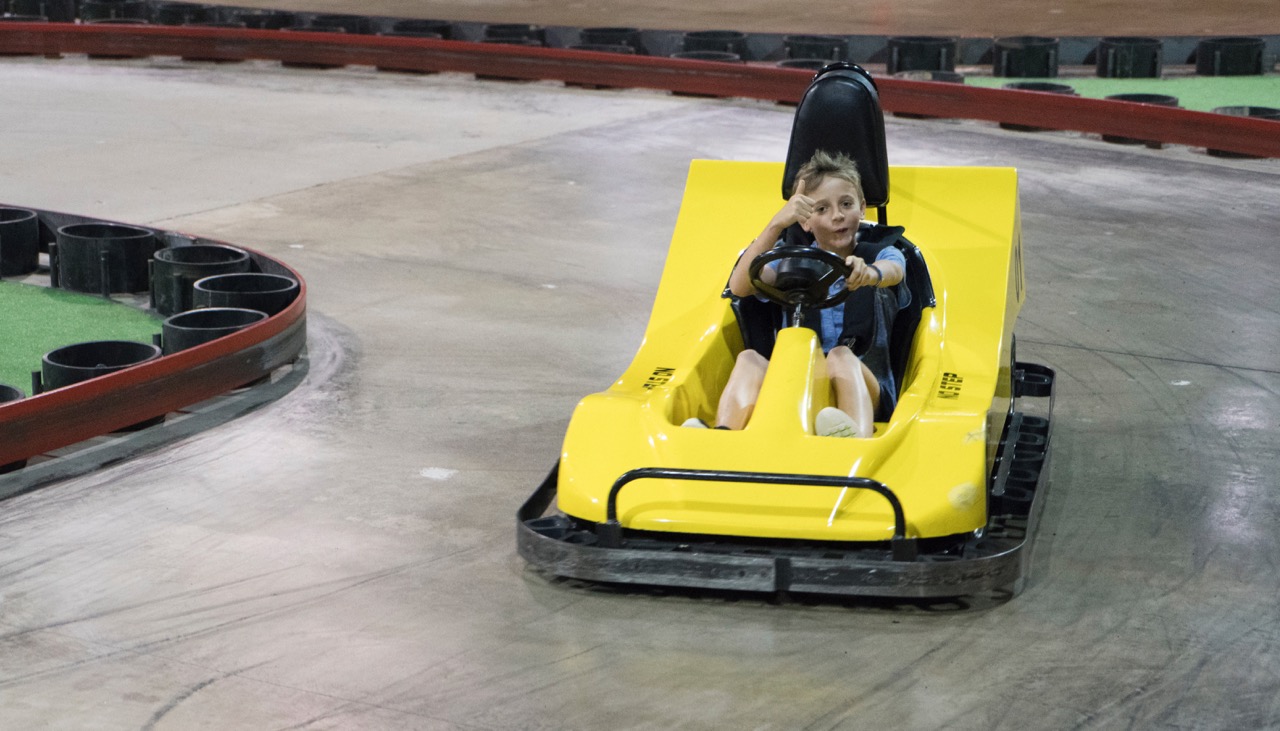 The next morning, after brekkie we piled onto the coach and Robert announced that we were going to a museum to study artefacts. This was obviously a lie as Libera has never studied an artefact. About forty-five minutes down the road we pulled up, not in front of a museum but at a massive great warehouse housing a go-karting track, bowling lanes, laser tag area and arcade. We couldn't believe our luck – what a fantastic place – but I think it is just as well that most of us can't learn to drive for a few years yet.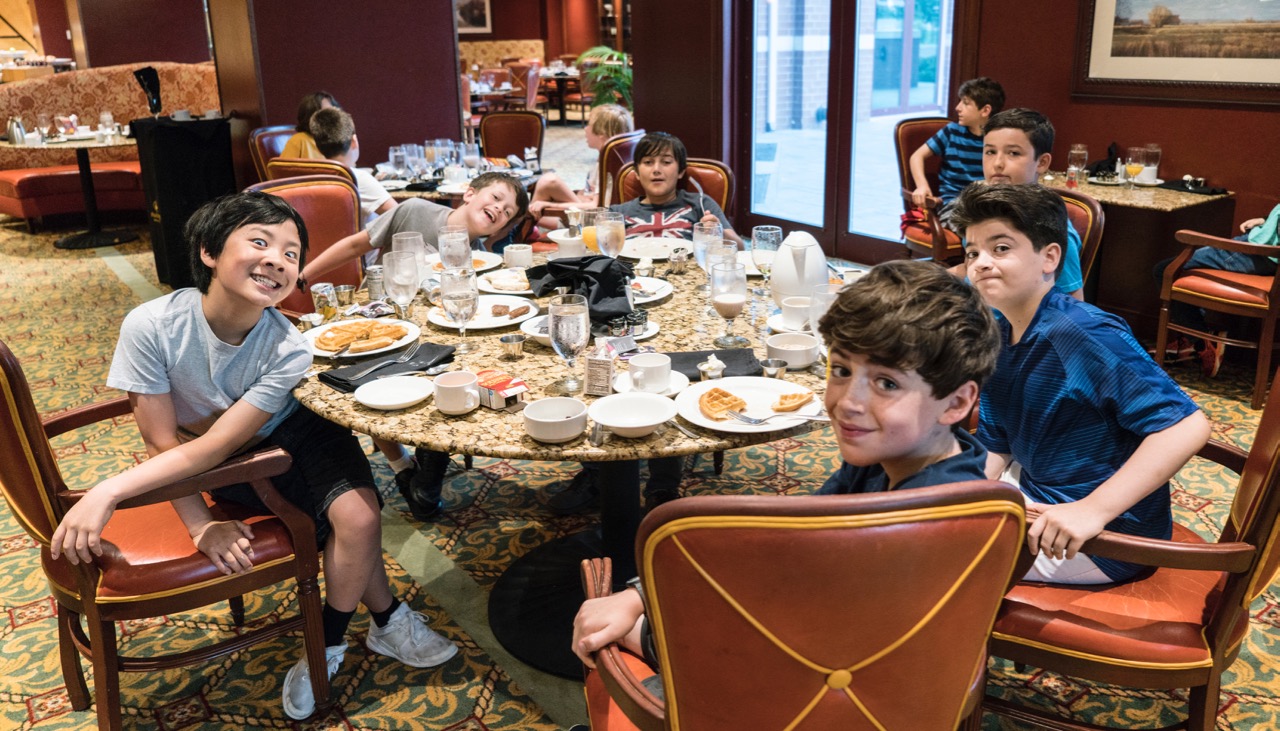 In the afternoon we headed back to the hotel and changed into our swimmers. We had been invited to a pool party with barbecue and films or rather 'movies'.  It must be quite a sight to see twenty-six hyper-active boys turn up at your front door – particularly for the neighbours.  We had a lovely time and enjoyed every minute. I agree that I should not have caused the piece of melon to fly from one side of the pool to the other, even if the receiving person had caught it. The evening ended with a water balloon battle, a showing of Alvin and the Chipmunk 3 – (Alvin needs work on his high notes!) and chunks of watermelon.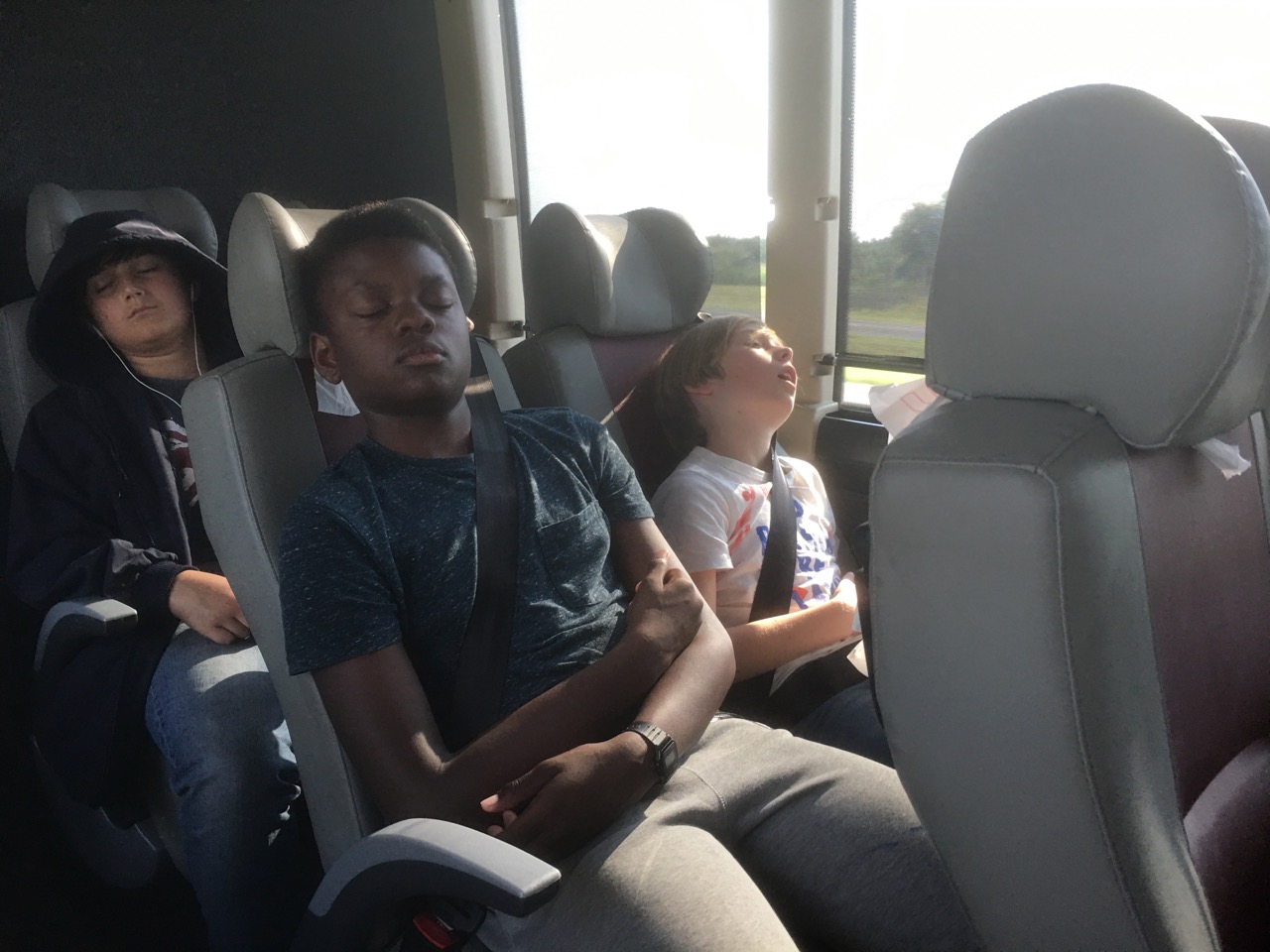 The next day we were on the road again heading for St Louis.  Tulsa had been so warm, welcoming and friendly.  Memories banked, we would be sorry to leave.