29th October 2011
PHILIBLOG II
A continuation of the blog according to Libera.
Wednesday began at the AIM fairly late, so that we were refreshed. The first thing we did after breakfast was to go to the Manila Intl. Airport and catch a flight to Cebu. As we have learnt over the years, there's no such thing as a quick flight! It was only an hour long; however checking in and out of each airport  (plus getting our suitcases back and all that hassle) adds so much time to the trip that really half the day is spent on travel.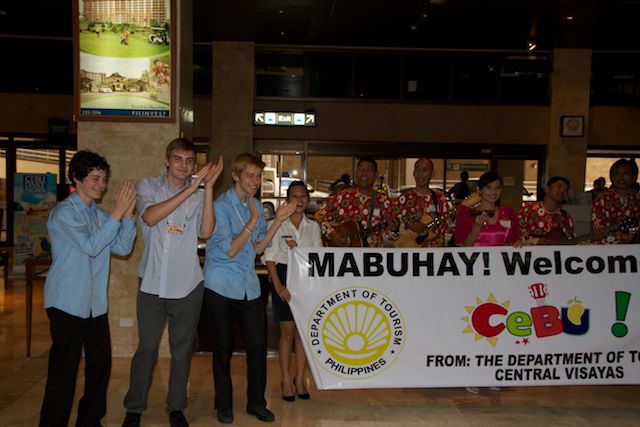 But that didn't matter so much – when we arrived, we were greeted by a band singing the famous 'Cebu' song which those of us who had been before remembered so well. We all knew what was coming next, though – the Shangri-La. You could almost feel the excitement in the coach! Upon our arrival there, a band and dance group were there to meet us. Their performance was astounding, and after this we were given the keys to our wonderfully exquisite rooms. We had really forgotten how much we missed it: complimentary mangos, the infinity pool, balconies overlooking the sea – ahh, we could get used to that every day! In the evening we went swimming in one of the pools, and then we had a huge dinner consisting mainly of pizza and pasta dishes being relentlessly put on the tables. That evening we went to bed in that happy, Shangri-La state you feel when you stay there.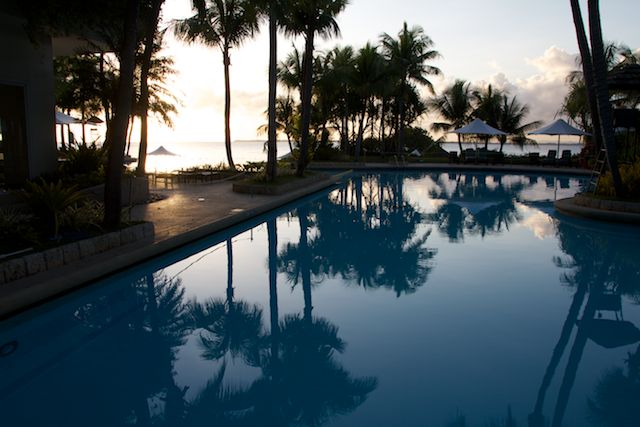 Thursday morning was another comfortably late start, with an enormous breakfast overlooking the infinity pool, beach and sea. This was mainly a leisure day, and we had a little time in our rooms before going back out to the swimming pools for most of the morning. After another huge lunch (I think you get the picture that every meal here is simply in excess) we went to the arcade area, which has loads of gaming machines, air hockey and snooker tables, and a big indoor adventure playground thing. This occupied us for some time! After this session we went to the big Shoe Mart shopping mall in Cebu for another meet and greet. We had a great reception, with lots of screams and applause (this will be of greater significance later) and were treated again to the welcome of the fans! That was a lot of fun, but what was more fun was what happened next!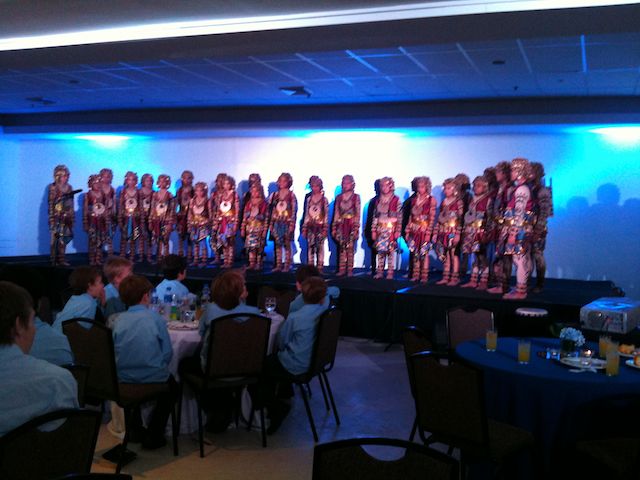 We went up a few floors and into this large room, where there was a dinner held for us by all the people working on the tour. While we ate, the Mandaue children's choir gave us a special and incredible performance of some traditional Filipino tribal songs, Christmas songs, and also a wonderful rendition of the Lord's Prayer. It was truly astounding to listen to, and it was great because afterwards they taught us some of the moves they did in their performance, which was a lot of fun! After that we returned to the hotel and went to bed early, as Friday was to be a concert day.
Friday morning we got up reasonably late and had another filling breakfast in the Shangri-La, after which we went back to that arcade area again before, sadly, having to leave the resort. We were all weeping in our hearts at this, however the hotel we went to next (the Radisson Blu) was also very swanky! We had a big lunch here, followed by a trip to the Waterfront hotel for our second – and, unfortunately our last – concert in the Philippines this tour. Even when we arrived there were fans screaming and waving, and this was a few hours before the concert was to start! The theatre in the hotel was rather large, and it was a great venue for our concert; the stage was all set for us, and it all looked great!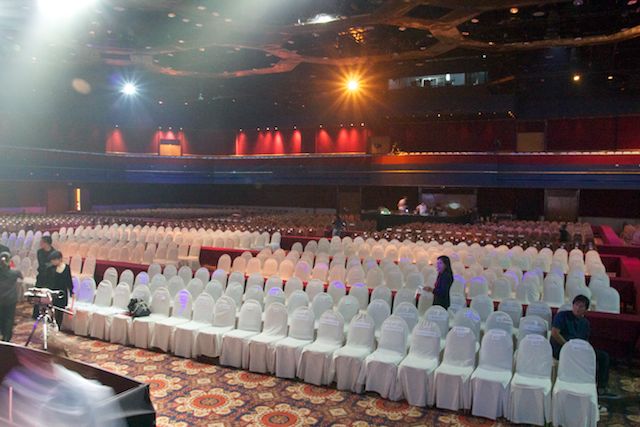 The concert itself went very well – the audience themselves were absolutely brilliant. Every time there was an announcement we had screaming and cheering and all kinds of noises going on; it was almost like performing at Glastonbury festival! But anyway, it was a very successful concert, and we were glad to hear afterwards at the signing from many fans how much they enjoyed it. When this was over there was a large meal prepared for us in our dressing room, and all the organizers of the tour were there for photos and signings of posters. After all of this was over, we arrived back at the hotel quite late. This was unfortunate, as the next day we had to get up early to leave Cebu, sadly.
Saturday was our last day in the Philippines! The end already? So sad! Anyway, that morning (as aforementioned) we got up early to get on a plane from Cebu back to Manila. When we arrived, we had a lovely, oriental themed lunch and made another quick trip to Balikbayan handicrafts store. Once we had bought all our items, we returned to the hotel for some swimming and other such activities before leaving. This is as far into the day as we are right now, but thank you for supporting us on our tour, and we hope to inform you when we arrive back in London safely!
LIBERA