2nd September 2017
Libera In America 2017 – Part 5
This was to be the final leg of our American adventure.  We boarded the coach and settled down for the drive.  It was more of a subdued trip this time around and most of the choir caught up on some shut-eye.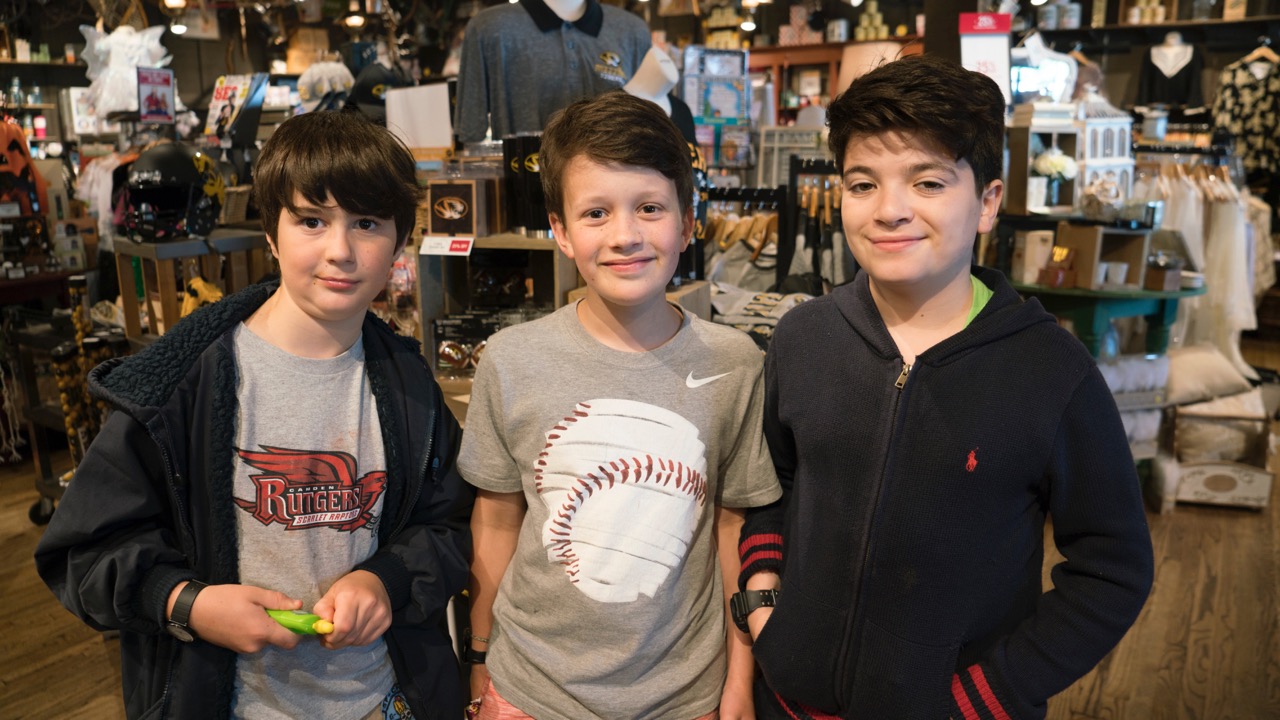 We broke the journey a couple of times and grabbed food on the go – needless to say a Cracker Barrel was included – much rocking out front and more pretend theatrical daggers and a box of magic tricks. We rolled into St Louis mid-afternoon and made our way to our mega-swish Four Seasons hotel.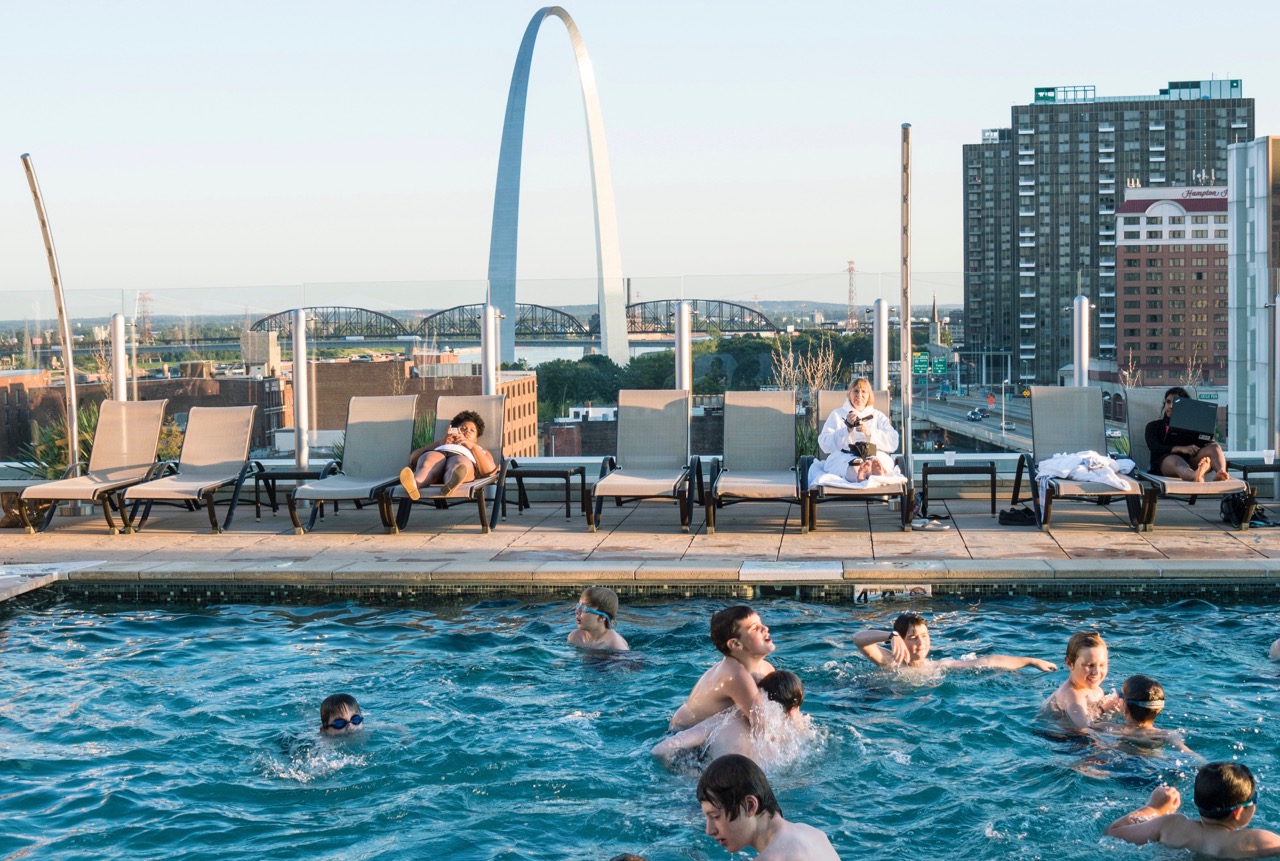 It was so swish that the bathroom mirrors had TV screens in them and the views from the hotel were spectacular – we had the best view of the Gateway Arch ever.  I researched the Arch and found out that at 630 feet high, it is the world's tallest arch and is the tallest man-made monument in the Western Hemisphere.  The evening was spent swimming in the rooftop pool which included a hot-tub into which we nearly all squeezed in one go – and then we ate pizzas on loungers in our bath robes – an everyday situation for many of us South London boys of course – not.
We started the next day off in the pool again and then made our way to the St Louis Science Centre, where they had an exhibit about the eclipse which is due to be visible in parts of the US in the next week or so – or maybe it has already happened.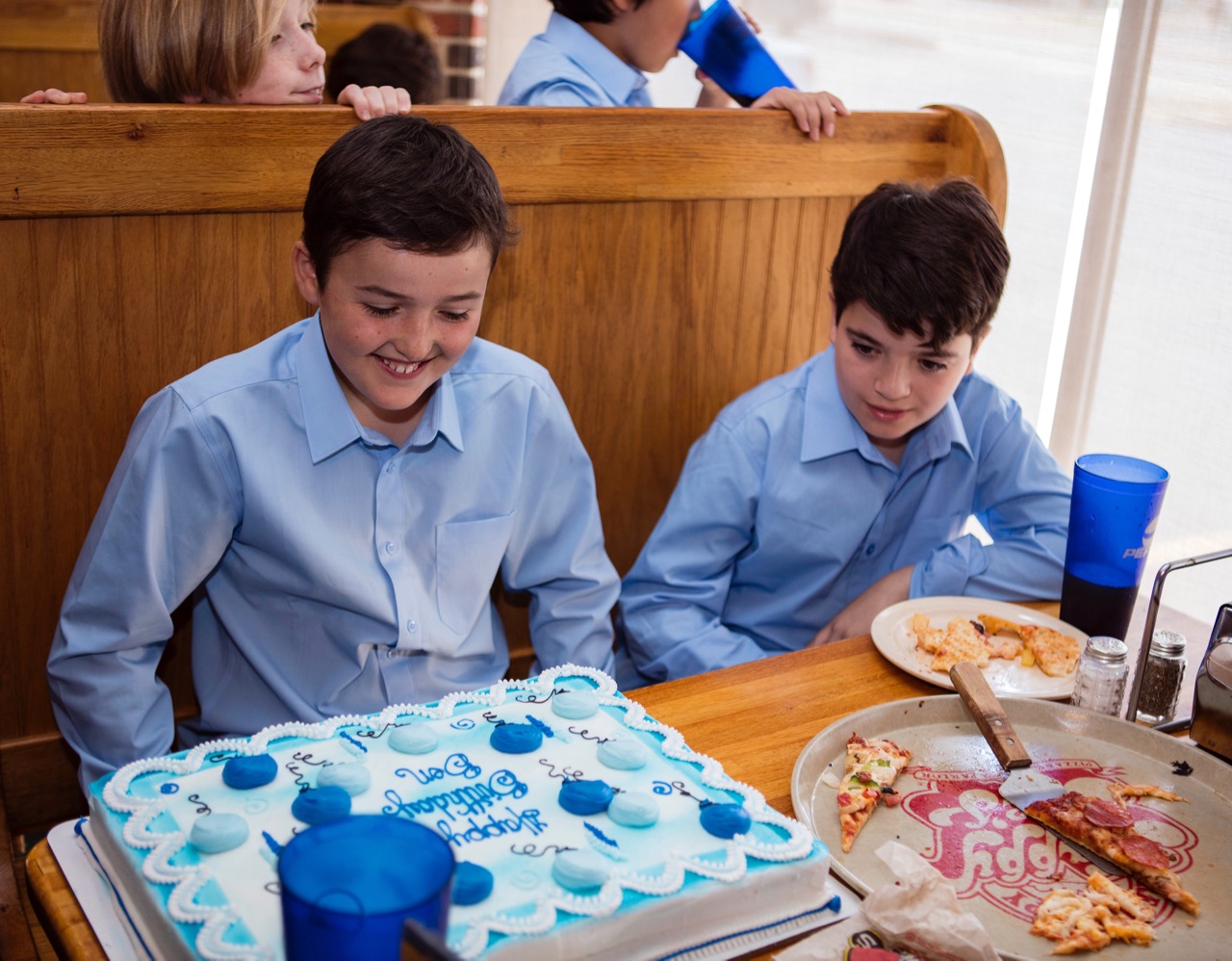 Then it was lunch – and a special one because as on many tours, we had a birthday to celebrate, and the person to be celebrated was….. Ben. We landed at a serious pizza restaurant, and there was brought forth the CAKE – and it was an whopper. A gentle rendition of Happy Birthday followed, so as not to disturb the other customers – unlike at TGI etc where they blow horns and sirens and slap on the stupid backing track. We are more class, though I do think the 2nd treble part needs sorting out. Then it was on to the venue for a practice and sound check in preparation for the evening's concert.  
We were performing in the Cathedral Basilica.  Wow!  What a stunning building.  The outside was incredible but the inside was something else. The lighting was really spectacular in this venue and the acoustics were super.  We were performing in front of the wonderful high altar. There was a beautiful stained-glass window which was very similar to The Rose Window in Notre Dame Cathedral.
We ran through the concert and carried out our sound checks.  We couldn't really believe that it was to be our final concert in the America.  Although we had been away for nearly 3 weeks, the tour had flown by.  We went downstairs to the rooms where we were based and read and played cards.  We put on our robes for the last time before they were all packed up to travel home – I hoped I had enough room in my case to take mine as I had collected a good stash of cinnamon sweets!
The audience was large, warm and supportive and after the concert we put our coats over our robes and made our way to the hall next door.  It was to be our last signing and the queue snaked out of the door and round the building.  It was great talking to people – our new album, Hope, seems to have been extremely popular and everybody seems to have a different favourite track.
It had been our latest finishing concert so we didn't return to the hotel until almost midnight.  The next day we were homeward bound.  I was wide awake when we got back to our room so I took the opportunity to watch the Houston Texans vs Carolina Panthers – I was really enjoying the American sport.  I have to confess to having a soft spot for the Seattle Seahawks – perhaps we could perform there next year!  Finally I fell asleep, this trip had been incredible and we had met really wonderful, friendly people.  What an experience.  It had been my first trip to America with Libera and one I will always remember.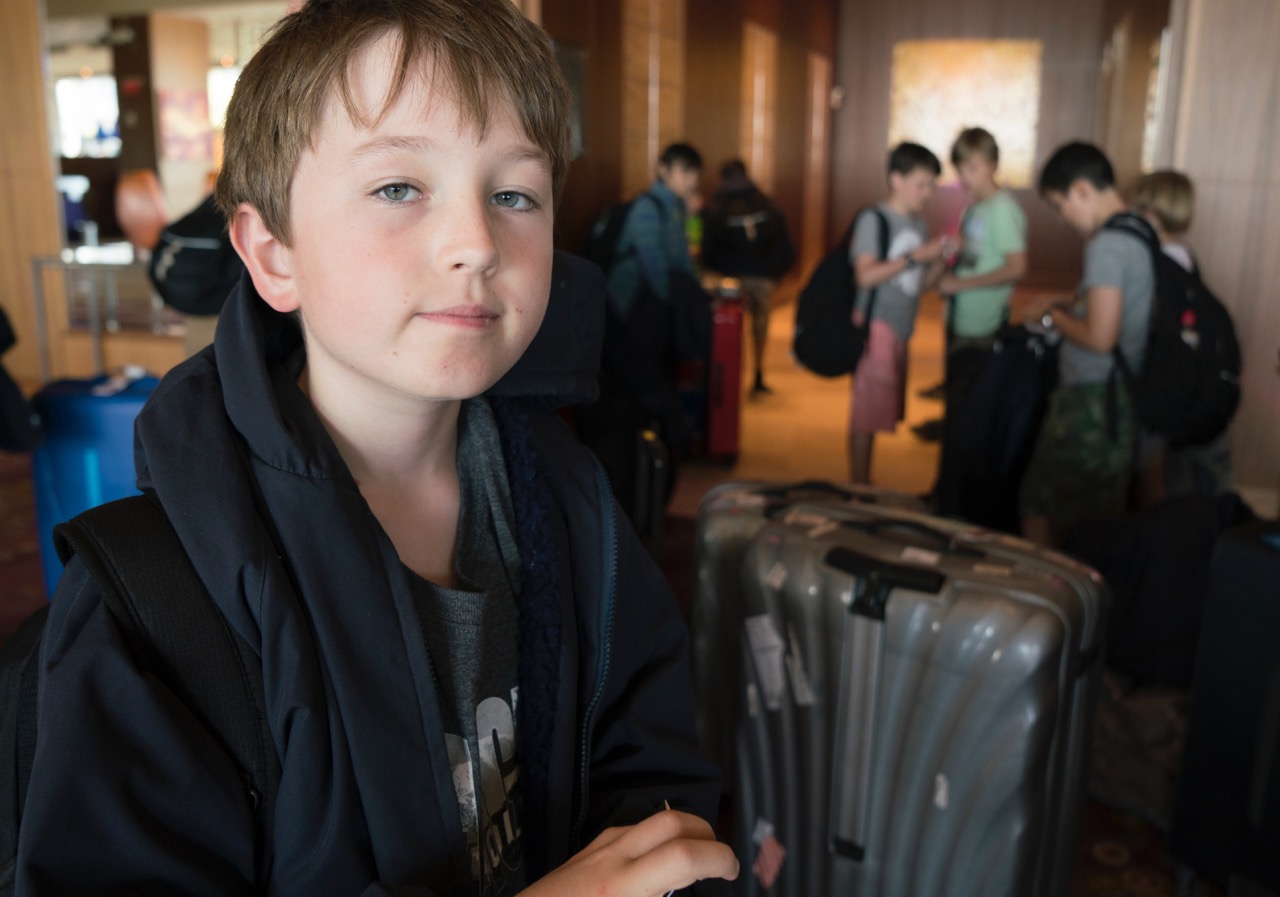 In the morning we packed our bags for the final time. We had to make our way to Chicago, from where we were flying home.  We flew from St Louis in the morning and arrived in Chicago in time for our flight.  Unfortunately we didn't get to see any of the Windy City as we stayed in the airport.  There was a big storm coming in to Chicago and we just made it out in time.  Many of the flights after us were severely delayed.
We all boarded the plane with mixed emotions.  We were excited to see our families again but felt sad about leaving so many good friends we had spent most of the Summer with.  I'd like to finish this blog with thanks to all those who supported us during our trip, as I have said before, we have the easy job in singing – there is so much that happens behind the scenes, technical and money – and thank you to all those who came to see, hear and meet us.
Thank you, America, – we had a blast!