5th October 2013
Interesting Ireland – North and South – Part 2
After the week of rehearsing was over, it was time to travel to Northern Ireland and Armagh for the show. Back to a hotel in the precinct of The City of Armagh. We've sung in Armagh before, but we've never stayed there. Across the city we could see the beautiful Armagh Cathedral, standing tall at the edge of the town.
Again, we had our usual sightseeing. Close by to us was a Navan Fort, an old fort which was inhabited by 'Celtic' families. It was really really interesting listening to the amazing tour guides, who surprisingly kept in Celtic character all the time. We loved the hands on experience, and some of us made our own Celtic shields. Some people spent so much care and attention on coloring, even the older ones.
We also were lucky to go to the wonderful Armagh Observatory; which proved to be harder to find than we thought. Inside the museum, we got tickets to sit in the observatory cinema, with 360 degree viewing projected on a dome screen. Not once, but, oh yes, twice. Then we roamed the stars – by that I mean a trip down the corridor – and then popped into a rocket-making workshop. Turns out many of us are exquisite rocket builders and should probably work for NASA, especially Thomas Delgado-Little's rocket which went miles ahead when we did a test firing.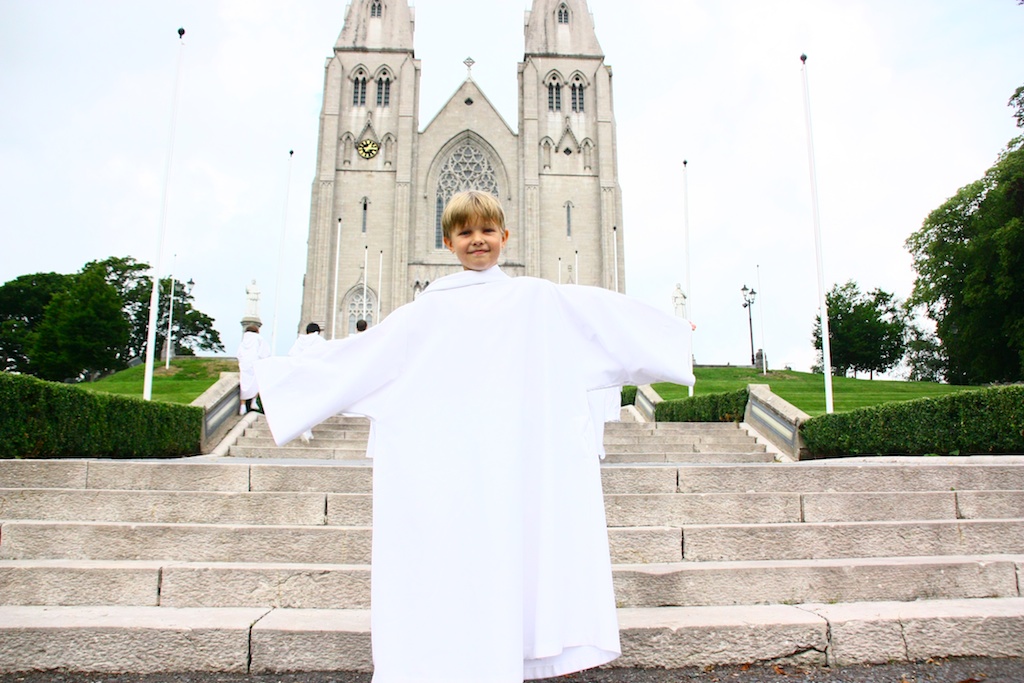 This Armagh part of the tour was much calmer. We were all preparing for the two shows we were actually rehearsing for, so we saved our voices and killed time by mainly watching movies. The hotel we stayed in had a nice breakfast as usual, and strangely completely different from the first week. But breakfast is irrelevant, as the time for performing had come.
We walked through the city of Armagh a few times, and the cathedral was a short walk away. We were all ready, even walking through all the masses of camera gear. And the tripods. And the lights. And the seats. And the producers. And the food. And the robes.
Well, you get the idea it was much busier than one of our usual concerts.
Our first show was only to a small audience, seeing as there were massive cameras in the way and such. It's really weird to see a cathedral full of cameras, and many things are different about a filmed concert. Our hair is styled so we look tip top for a start. Well at least that was the idea.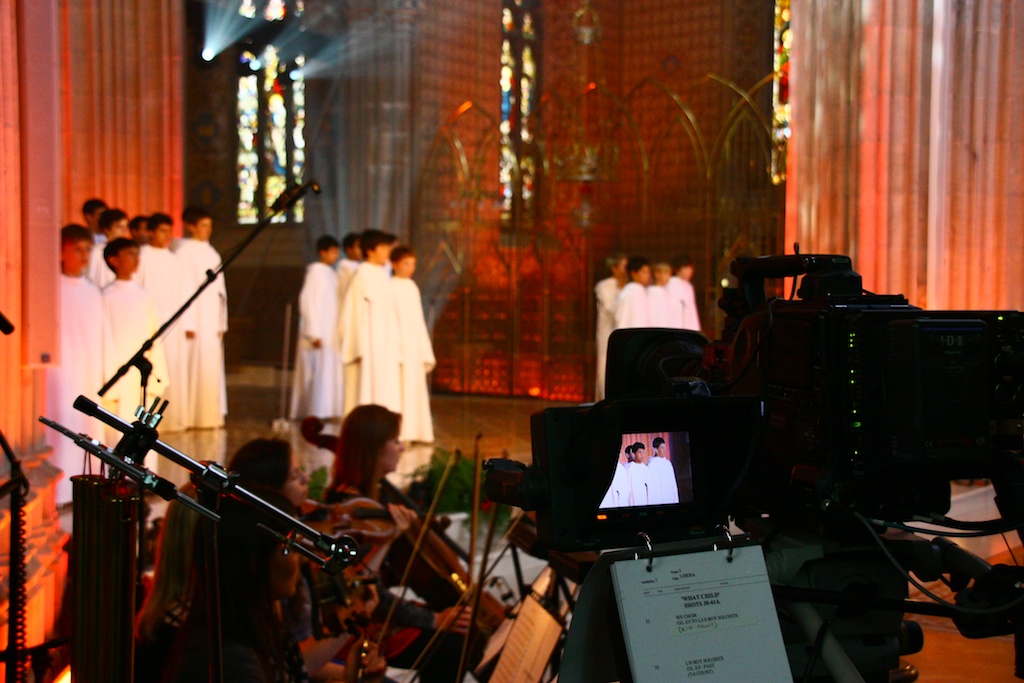 Sometimes we have to repeat certain songs because the producey-people type persons want more shots of us singing. But that only happened a couple of times. One of the nicest things about this concert was the lovely Irish band that accompanied us. The styles of music were much different too, and it's nice to have a change once in a while.
The next show we did was to a full audience. Of course being a recorded show there were much more strict ideals on positions and so forth, but we have that with any show we do. After the shows were over, we went back to our hotel and rested before we would travel back to England.
The Ireland tours are always fun for us, seeing as choral music is a big part of Irish music to; but going away is always fun. We're already looking forward to our next tour.
That's it for now. See you next time.