19th December 2016
The Story of Southwark
On a cold cold, dark dark night in a dark dark wood – well – quite near a few trees, one Friday evening in December we arrived at St Georges Cathedral in Southwark for our Libera Christmas Concert.  I had rushed straight from school, wolfed a quick sandwich and changed into my Sunday uniform in the back of the car.  I was so excited and had butterflies in my tummy. And interestingly at the rehearsal the week before, there actually was a butterfly where we were singing. I think it was testing us to see if we would get distracted in case, for instance, a giant pigeon or golden eagle broke into the cathedral in the real concert. Anyhow this butterfly seemed to think it was summer time. But everywhere else it was beginning to feel a lot like Christmas!
When we arrived at the Cathedral there were already some nice audience people there. I stopped for a quick chat and thanked them for coming such a long way to see us. The lighting had been rigged up and looked absolutely beautiful and coooooool.  The main East window had been lit in a pale blue light. There were cameras dotted around and all the sound equipment had been set up.  It made me think how much goes on behind the scenes.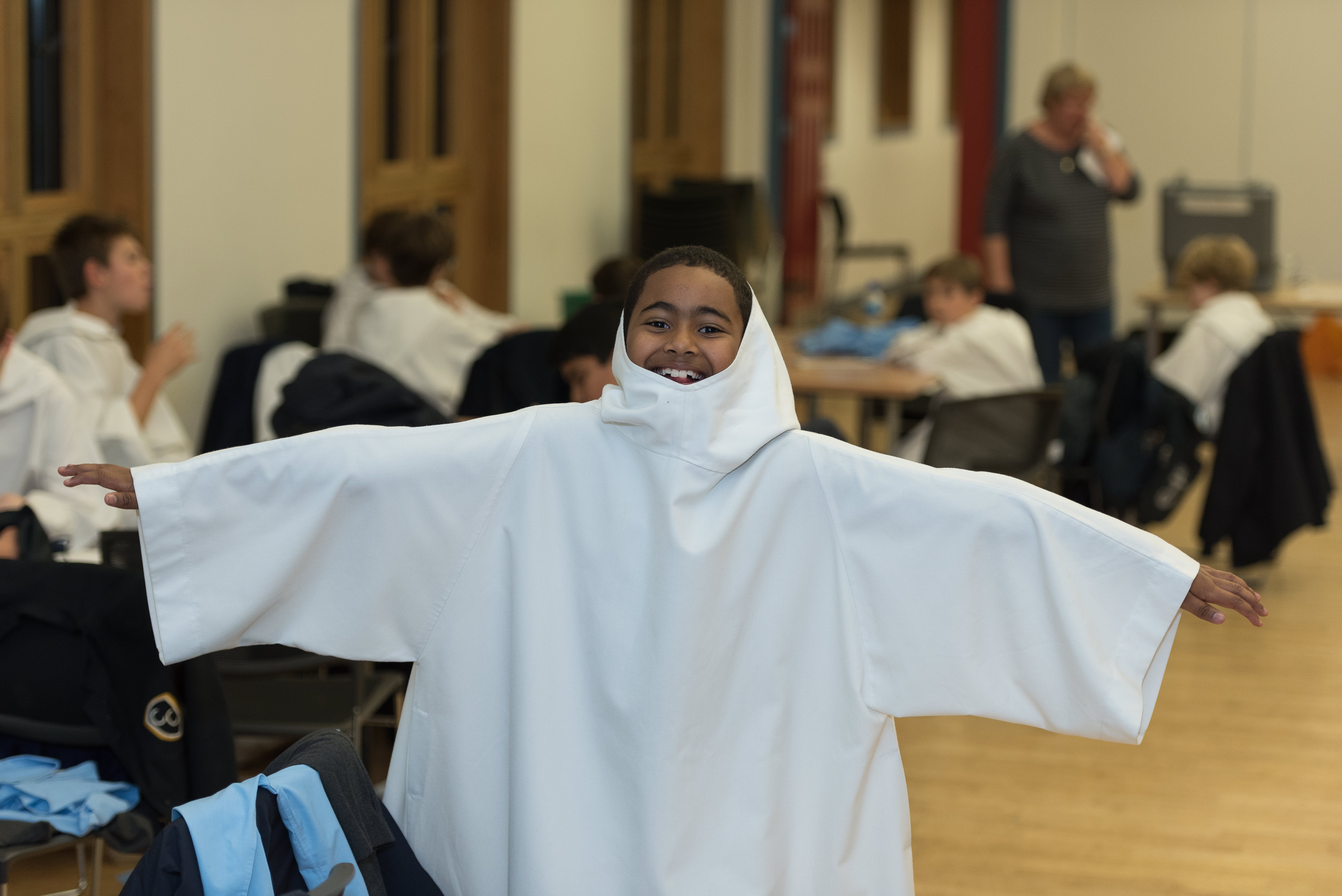 We went through to the rooms at the back and changed straight into our robes and we soon went down into the Cathedral for a soundcheck with the orchestra including Eimear on all her different flutes and pipes – and Joshua on the piano who used to stand out on the stage and sing Libera solos when I was still trying to learn to walk properly.  The Cathedral had been closed to the public and it was a bit scary to stand on the stage and see the size of the place and the number of seats we would be singing to.
We ran through a few songs but there wasn't much time. For soundchecks we all have to sing solo some scales or warm-up tunes to test the sound levels. Sometimes people show off and go extremely very high, or sing some clever minor scale backwards when we are on tour to keep us amused – but there wasn't much time for that tonight.
We stayed hooked up to our mics as there wasn't time to take them off before the real concert and we went back upstairs.  As always when we eat or drink in our robes we put our Libera coats on backwards to protect our white robes from mess and slime. We could put them on the regular ordinary way, but with them back-to-front the hoods at the front give extra protection like horses have nose bags and they collect various chunks of food and slop. Sometimes the microphones collect some too, and once last year a piece of sweetcorn jammed one of them up. It went back to be mended and the microphone repairing place said they hadn't had sweet corn in a microphone before.
We feasted on jam sandwiches, meatballs, sausages and salt and vinegar crisps, washed down with lemon squash – perfect for the vocal chords – but of course not the devil chocolate which might make gunge in the throat – because gunge is not good.  After our delicious grub and much chatting we had our period of silence.  This is when we sit down in our teams and usually read or play silent games like chess, draughts or cards.  Not a word is spoken – I am not sure if this is for our benefit or Robert's and the chaperones.  It is now that the butterflies return but not including the one that was at the practice because sadly it was probably no longer alive – sad face.
About five minutes before the concert started we got into our starting positions and went to the Cathedral.  Many of us were very nervous at this point but it is a strange mix of fear and excitement.  We had our final microphone check and it was all systems go!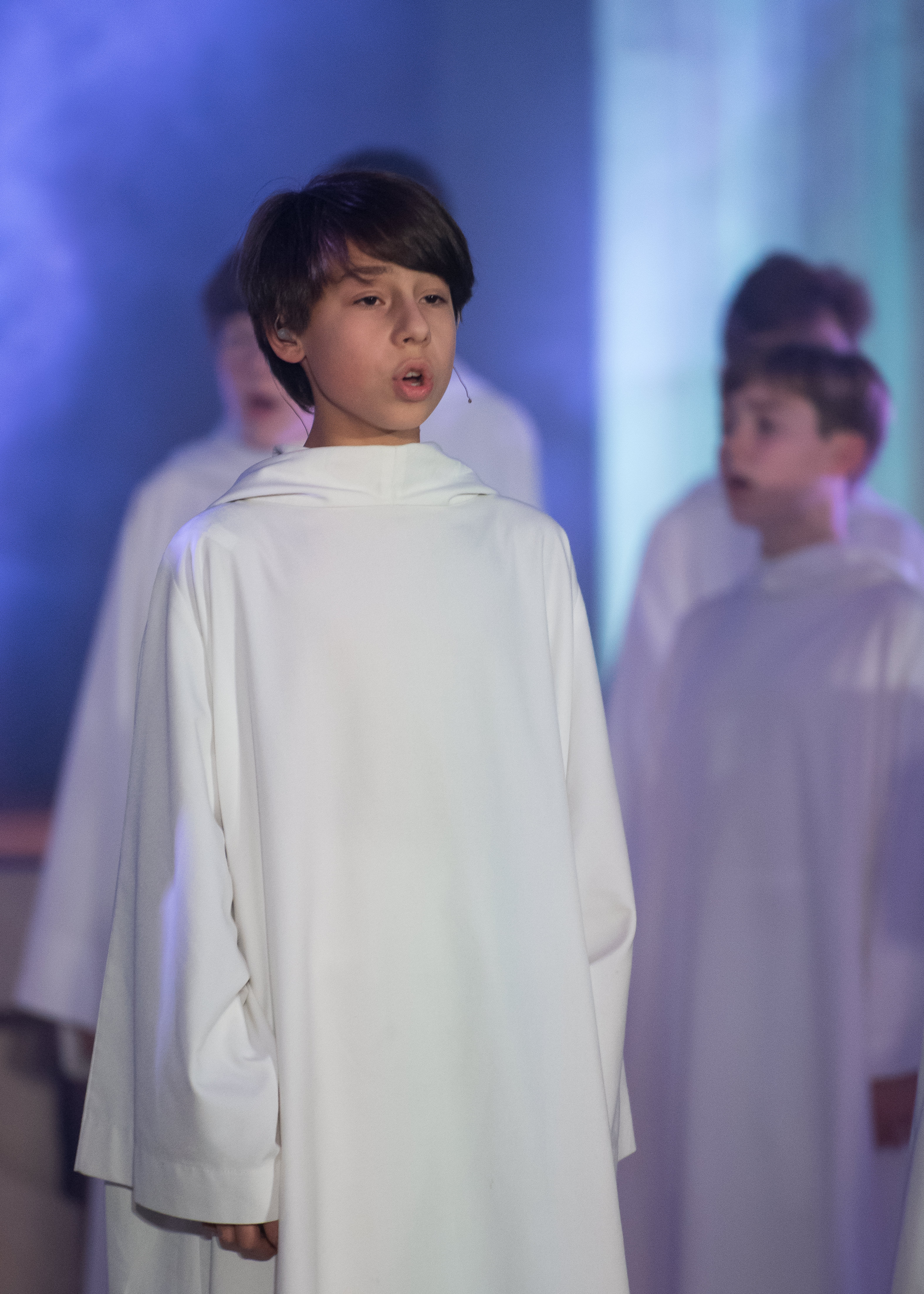 Going out onto the stage was exhilarating.  We can see the front few rows and the friendly and expectant faces of the audience.  The entrance music started and we were off – there is no feeling like it.  We can let our voices soar and sing to our hearts content.  We have practiced and practiced and during a performance we can really enjoy the music.  I simply love it.
During the interval we went upstairs again and had a drink and quarter of an hour of quiet time. We got told that things are going….OK… which is CODE to mean that something is not quite so OK as it might be!
S-o-m-e boys – not me of course – keep having sneak glances at the big screens either side of the stage which show us in close up. We quite often have these in big places, but mostly we can't see them so they do not distract us. But here we can see them a lot – we are about twice the size on screen than we really are – specially mini-Cassius who is normally only about 10 centimetres. Must only watch the conducting…. and the miniboys should try to look happy and more happy!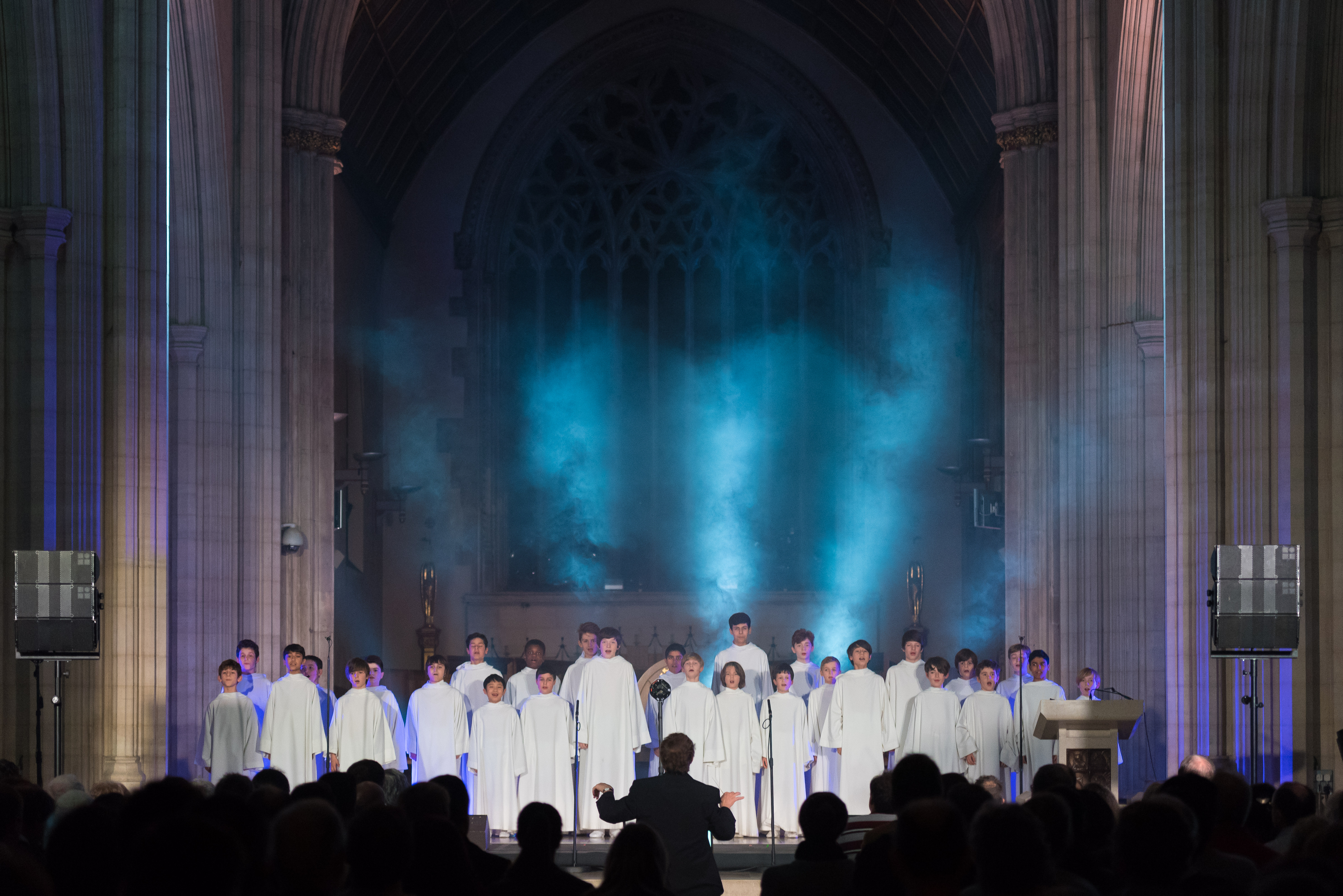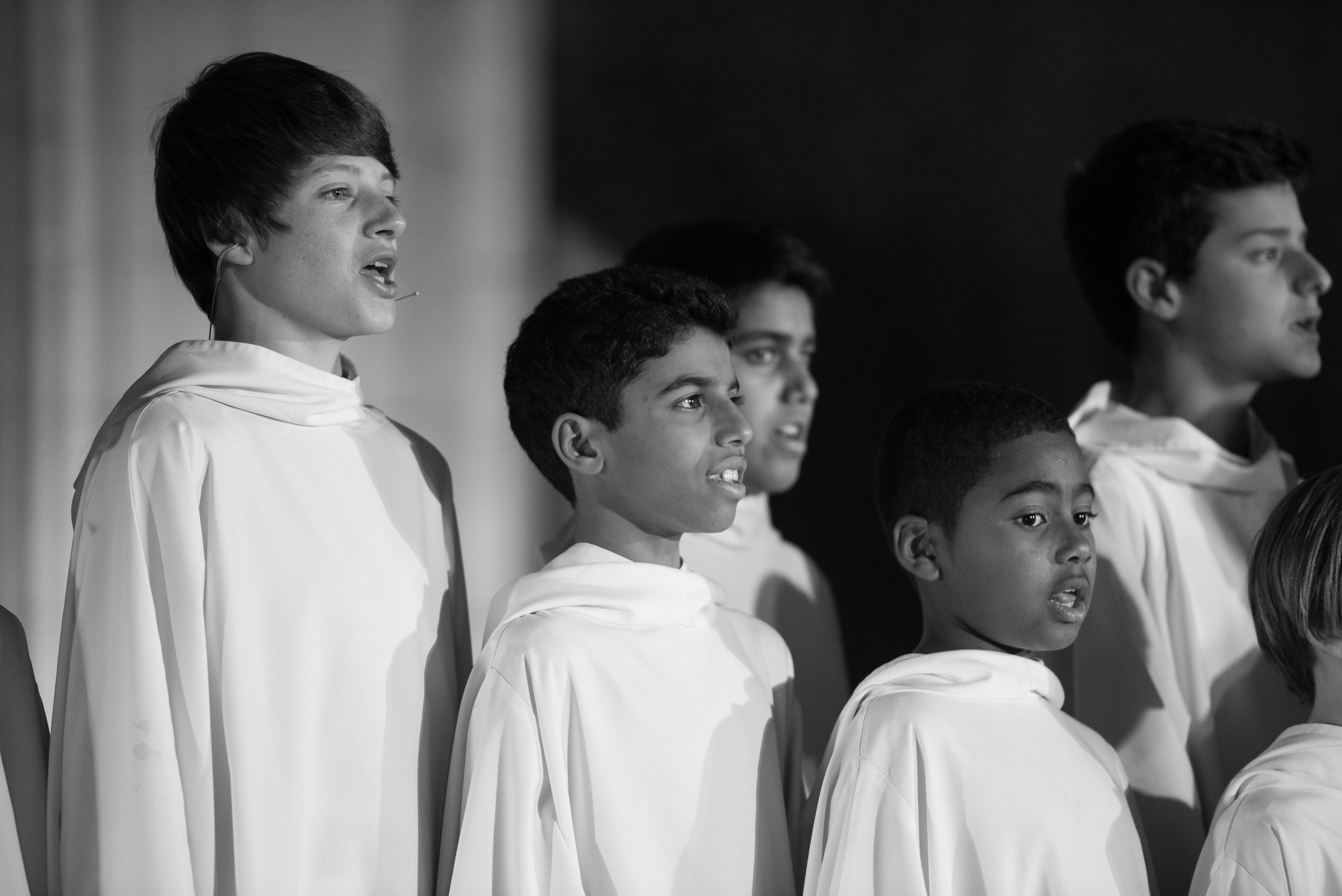 The second part of the concert was shorter and we were all in good spirits.  I think we all relaxed a bit and were able to really enjoy ourselves.  Quite a few boys had done new solos – we'd all done new songs – and some boys had done their first ever concert. The audience seemed to love the music.  At the end we had a standing ovation and an encore when we sang "Exultate".  It had been a great concert.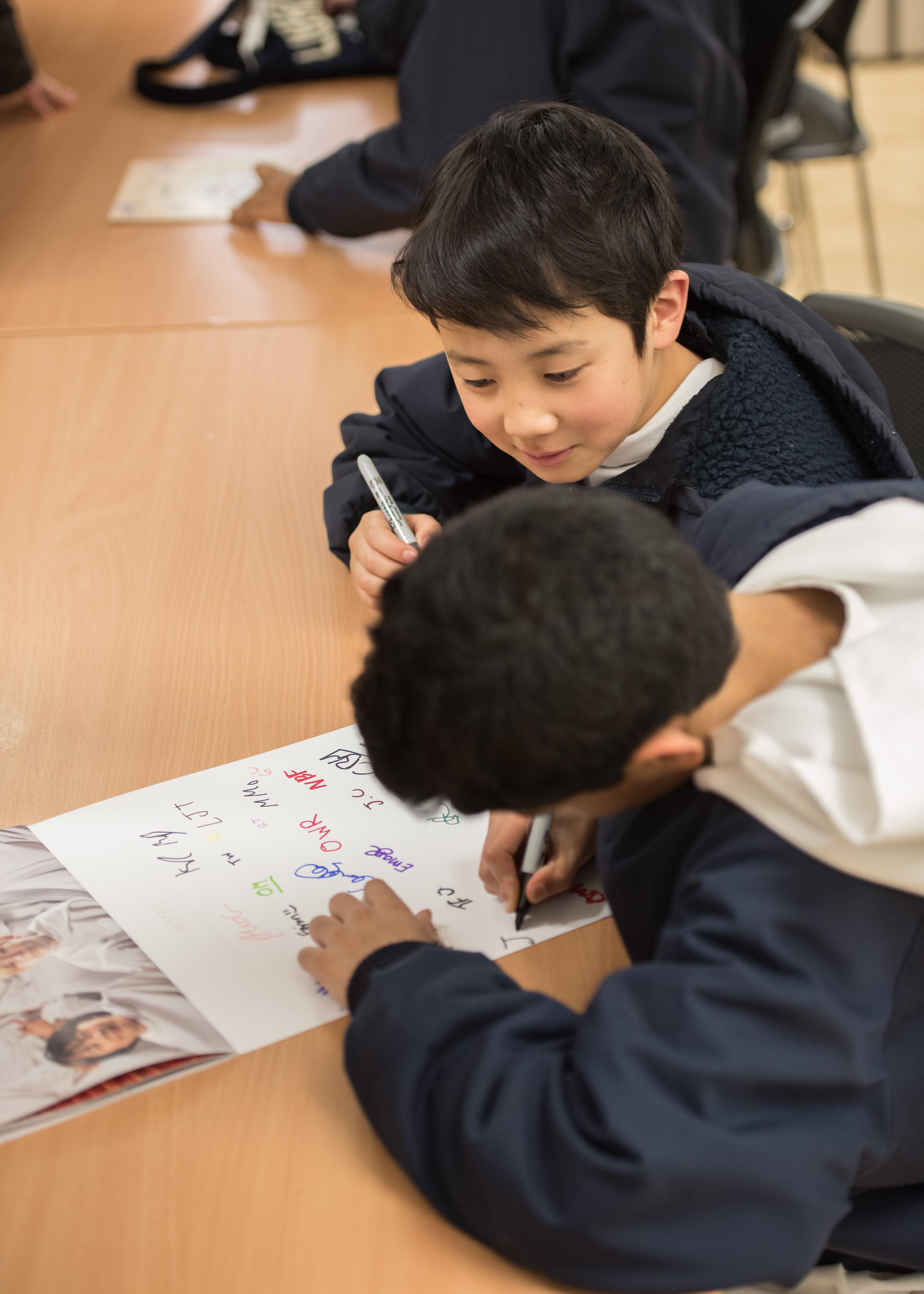 We went upstairs and chatted about the concert.  We then put our coats on over our robes – the normal way round this time, though some people forget and still do them backwards – and went down for a signing – not a singing – we had done that, but a signing. We had some great new calendars that seemed really popular and of course the programmes and new Christmas CD.  The atmosphere at the signings is always great.  It is lovely for us to see all the friendly faces of the people who enjoy Libera and our singing.  They always have the time to stop and chat and offer encouragement and support.  People had travelled from America, Japan, Korea, Germany, Canada, across the UK and even from South East London!
It had been a great evening and we went home with our heads full of music.  Christmas had arrived early and with it had brought a tremendous sense of happiness.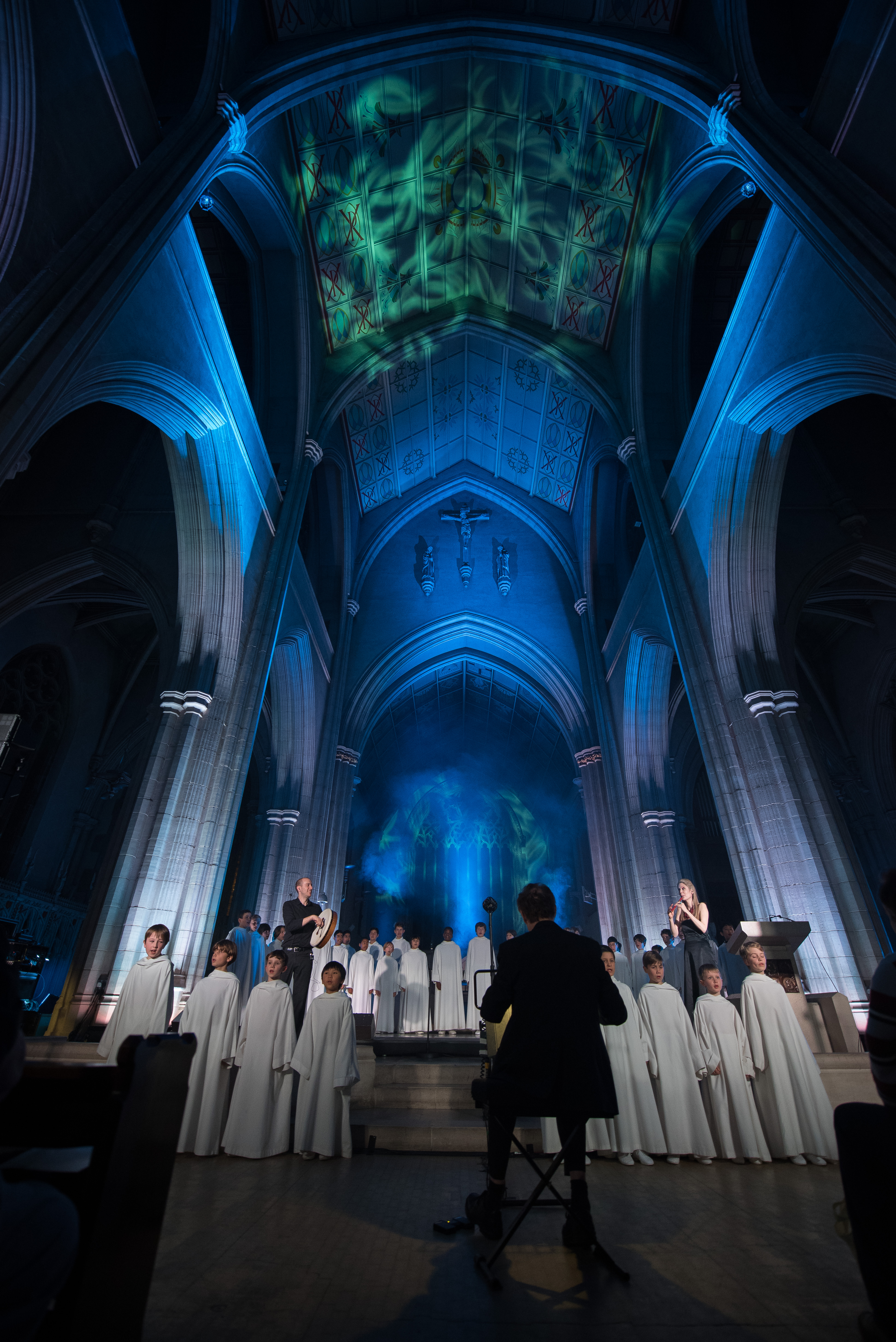 By continuing to use this site you are agreeing to our use of cookies. More information
The cookie settings on this website are set to "allow cookies" to give you the best browsing experience possible. If you continue to use this website without changing your cookie settings or you click "Accept" then you are consenting to this.