27th August 2016
Libera in Europe – Summer 2016 – Introduction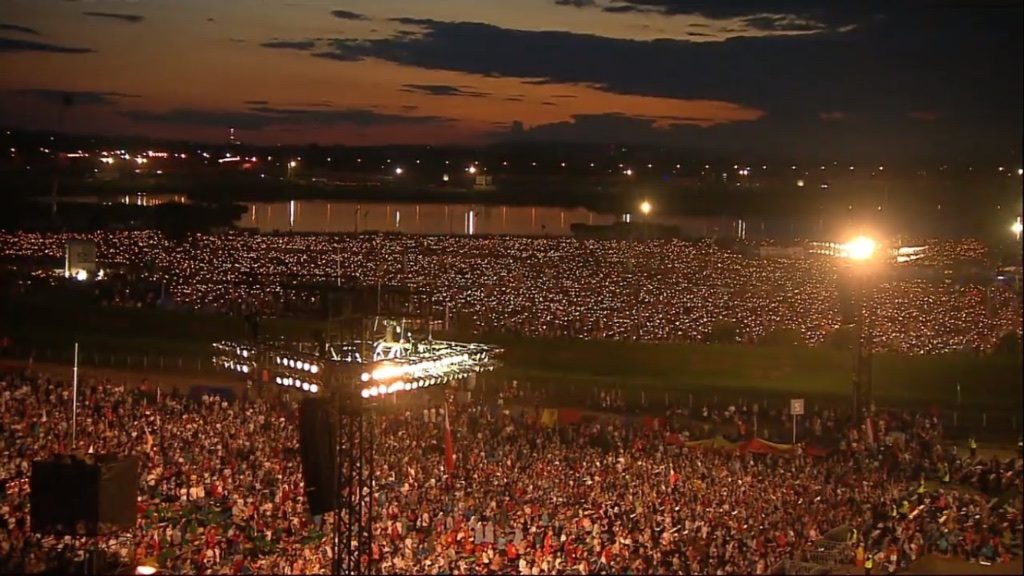 As far as the eye could see, the pilgrims were spread out across the vast Campus Misericordia – the location for the final events of World Youth Day where the Holy Father, Pope Francis led the Saturday evening Vigil. The powerful and exciting gospel number had subsided.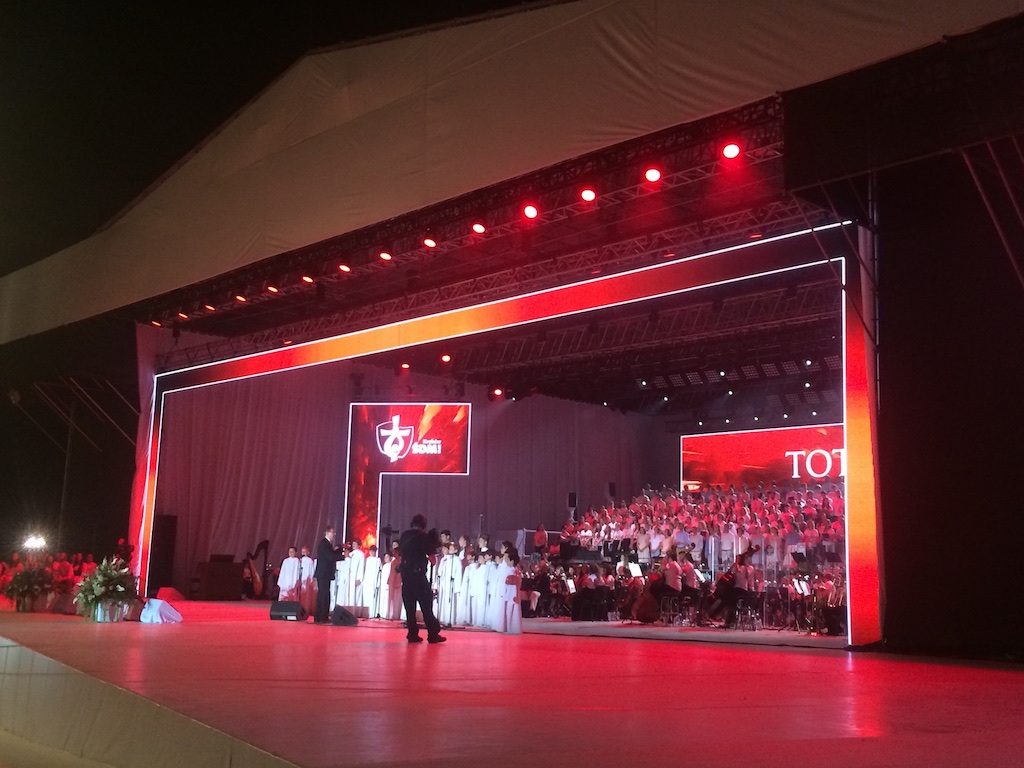 There was a moment of prayer and the vast crowd, reported to be in excess of 1.6 million in number, fell quiet. Then, in the stillness – unaccompanied – the lone voice of Alessandro rang out 'I will lift up mine eyes to the hills'.  Gradually more Libera voices joined, then the strings of the orchestra blended in as 'Total Praise' built to its stirring final chord.
Over the years Libera has enjoyed some memorable moments. But this counted as the most extraordinary ever.
To have played a part in one of the greatest pilgrimages on the planet, and to sing for, and take our place amongst, such special people from virtually every country in the world – bustling, enthusiastic, welcoming, devout, happy, exuberant and excited – was a special honour.
Singing for the Vigil congregation was but one of 3 appearances Libera made during the 6 days of World Youth Day. The boys performed full concerts to a lively audience in St Casimir's church, and then the following day, to a massive high spirited and enthusiastic crowd (despite the rain) in the central market square of Krakow.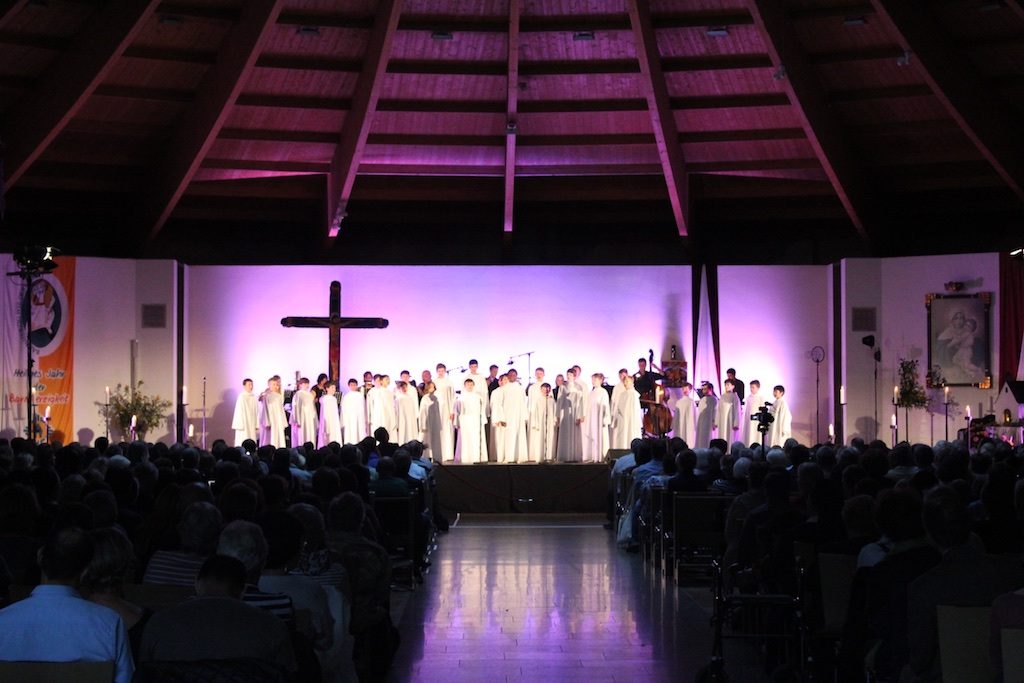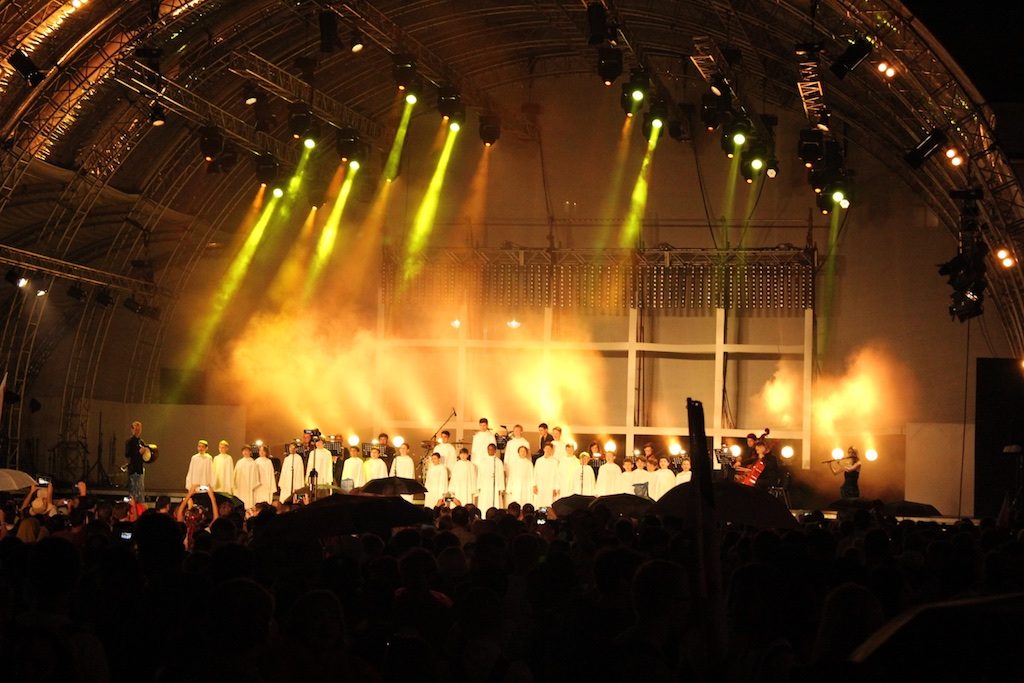 From one place of pilgrimage to another, we moved for the next week to Vollendar near Koblenz in Germany where we were hosted by the good sisters of the worldwide movement known internationally as Schoenstatt. Another warm audience of a thousand welcomed us in the Pilgims' Church.
For more, much more, watch out for further installments of The Chronicles of Libera in Europe AD 2016 …….