24th May 2014
USA in the Spring
After a long flight, we touched down in Newark at midnight. An hour and a half later, the coach pulled in at our final destination – Americas' Keswick! Some of our Libera ancestors had stayed here when we sang in the Yankee Stadium when the Pope came to New York.
We woke early the next day to find ourselves in a beautiful American landscape, with a lake and lots of trees – great for climbing. We had a lovely breakfast of pancakes, and cereal of every kind – in particular my favourite – Lucky Charms!!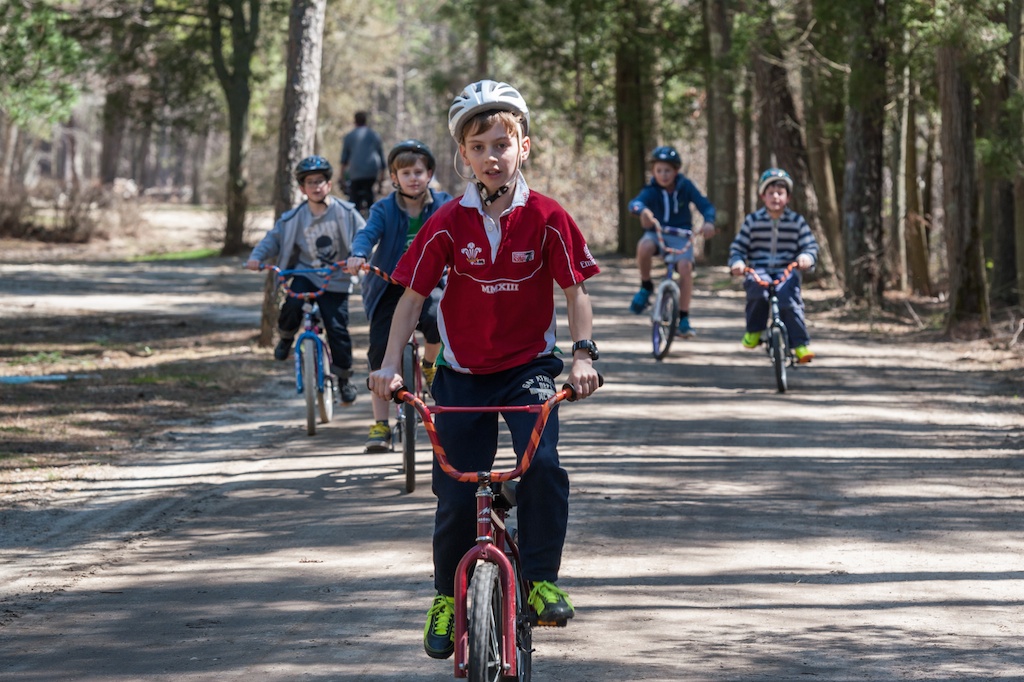 Activities followed for several days, with a bit of rehearsing in between. Basketball, swimming, squash, board games, there was never a dull moment. We loved cycling off road through the forest and onto a nice stretch of land facing the river in which we could relax. It was really hot so we lay in the sun, it was lovely.
All the boys enjoyed catching up, as we hadn't had any long social time together for a while. We fantasised about the days to come and our dreams came true – cue music and slo-motion – then we ended up at the beach. In April!! We enjoyed playing in the arcade, some of us older boys won cuddly toys, which we gave to the younger ones, except me.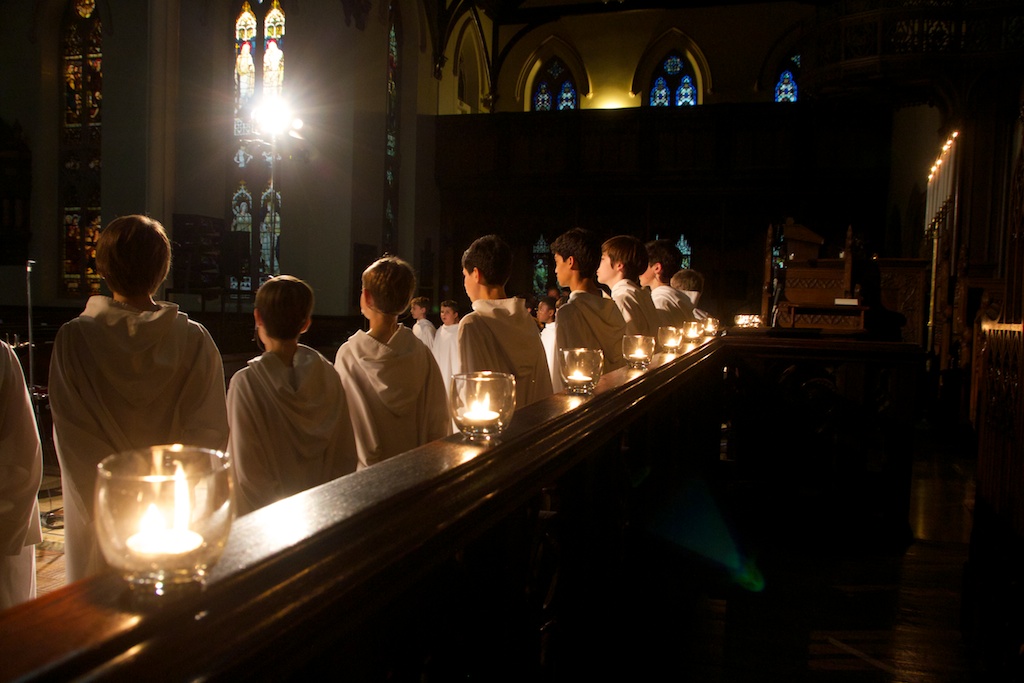 Off to New York, our first concert was on Manhattan. Arriving in New York we couldn't believe our eyes, it was like being in a film set, but better. We imagined super heroes flying through the streets as we approached the church.The concert which was candle lit was an amazing experience. The audience was generous and noisily enjoyed our singing. Finally, we headed back to paradise and to bed.
Then another concert day, which means we stuff loads of food into us at lunchtime, but have not much for tea just before the concert – when no chocolate or crisps are allowed. We were in a big town theatre in New Jersey called Morristown. Quite different from the church and candles. For a start – no echo. But it was nice to have a big stage with the orchestra behind and really cool lighting effects, and the audience was really welcoming and gave us standing ovations.
After a short rest off to New York again, where we got to see the sights. This meant we went on the ordinary trains that go into New York and also on the Subway, and I don't mean the eating place. Our first night, we enjoyed eating at a diner in Great Neck. For the first, but not the last time, we experienced the wonder and delight of… (drum roll)… the PIZZA BURGER – a treat that knocked us out.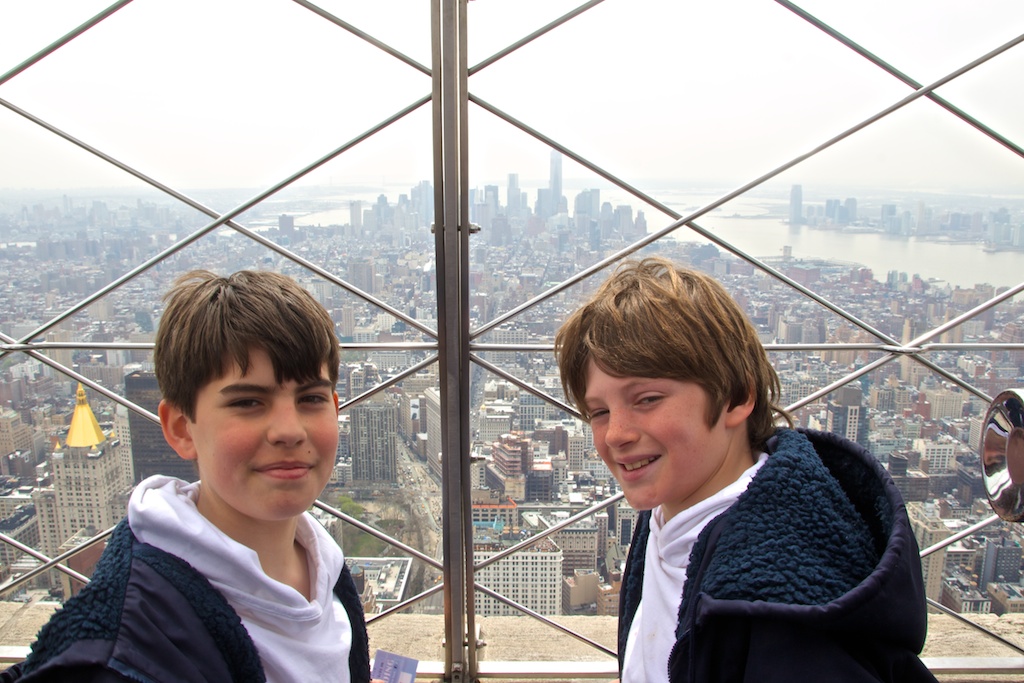 The next day it was Libera Tour(ist) day! Ha! We arrived at the Empire State building and, like King Kong, we climbed to the top. We got the lifts, but I think that King Kong would have also used the lifts if he hadn't have been so big. I think the girl might not have screamed so much – but she might, because the lifts are sooooooo fast.
Times Square was our next destination where we went to the wonderful yet weird Ripley's 'Believe It or Not' – a hit with all of us weird boys. We also visited one of the biggest 'TOYS R US' on the planet – so big that it has a Ferris wheel inside. After spending all our money on toys and games we ended up in another arcade, winning more prizes. Our kind sponsor giving us all a free pass, we felt truly spoiled.
We came back to our Hotel in which we had another fantastic supper, before flopping into bed like dead fish.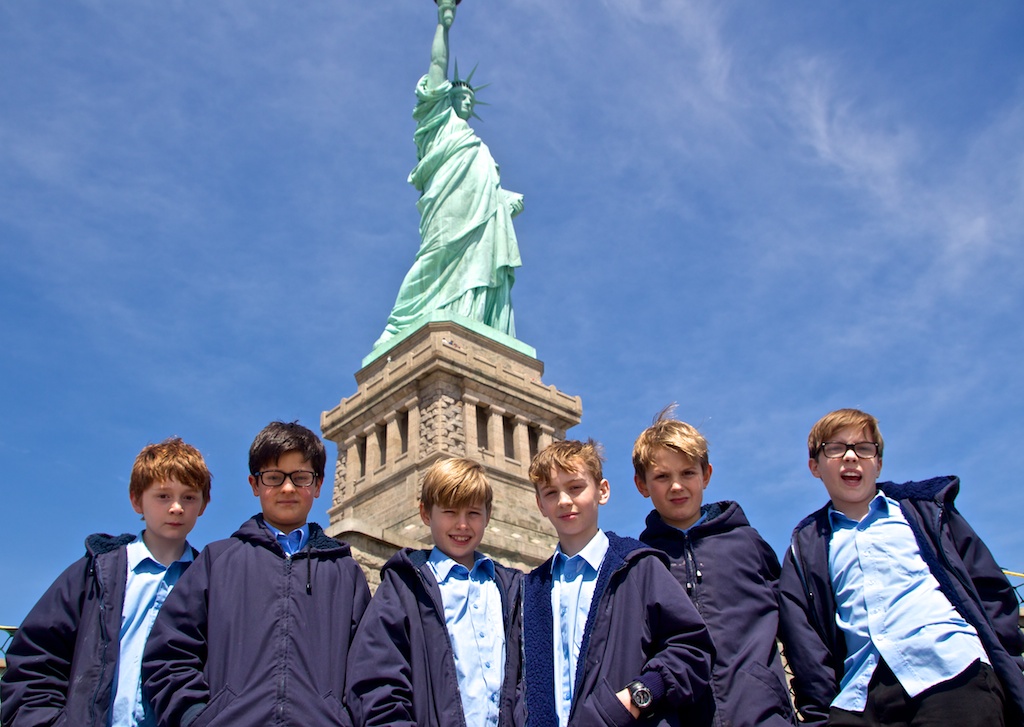 The next day we were tourists again, and went on the ferry to the Statue of Liberty which wasn't very liberty because it had a fence all round the bottom. But we said hallo as our name is kind of Liberty-era.
We had practised special music for Easter Day morning the next day to end off our tour with a mass at the massive Basilica church in Philadelphia, but then the stupid flights went wrong and we had to come home a few hours too early. So we kind of missed most of Easter Day altogether by being asleep on the plane. But soon we were happy to be back home in the cold and rain and we thought back to the sunny time we had had – except we heard that as we were leaving the weather completely changed and they had SNOW!