28th May 2018
Libera in the US 2018
We are looking forward to returning to the US this summer.  We will be appearing at venues in Texas and California.
Tickets are on sale for all venues – see below for details.
Can you help?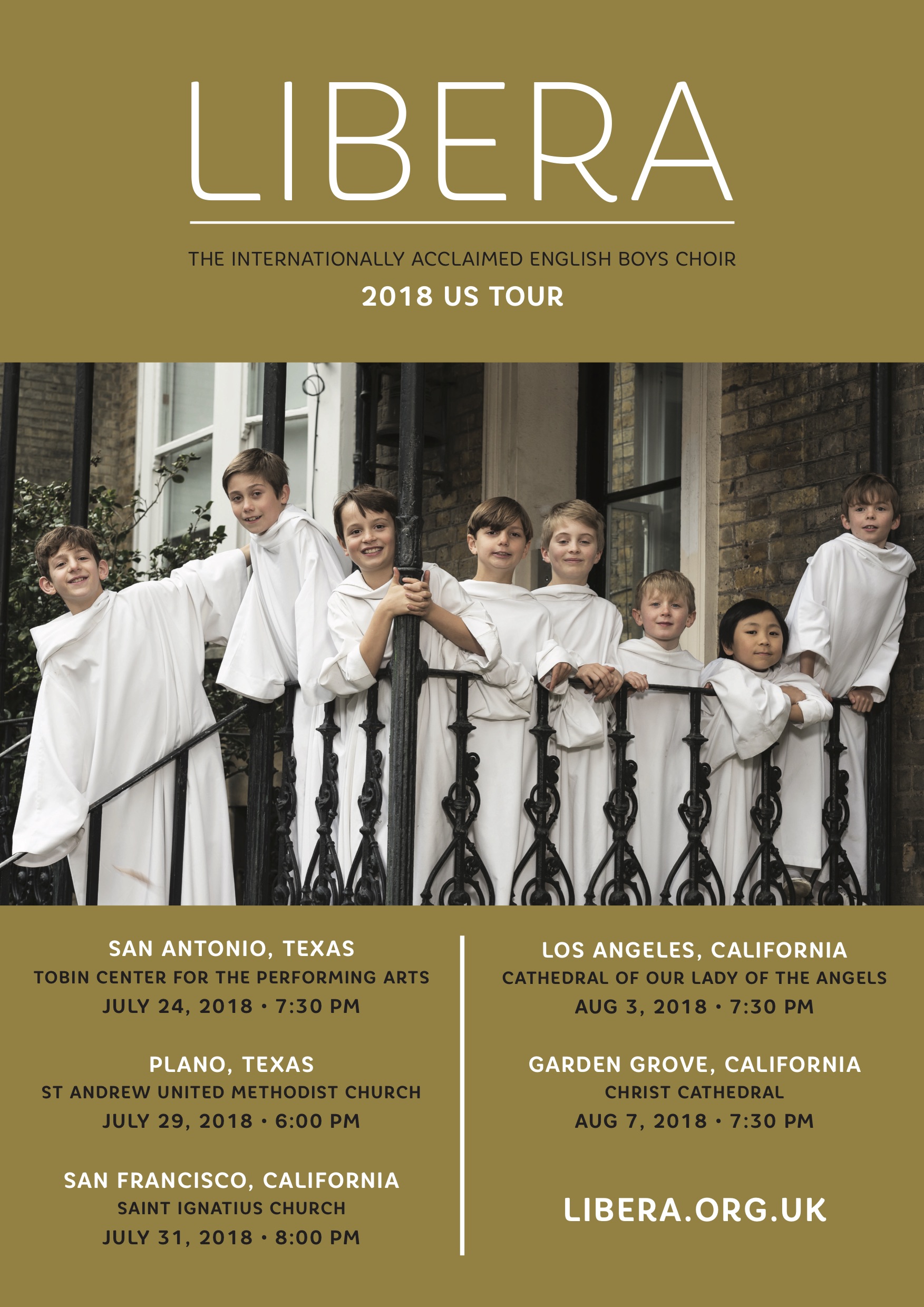 Touring is very expensive and the money we make from ticket sales and merchandise does not cover our costs.  So we rely on the generosity of our supporters to help bring our music to the USA.
If you are able to make a donation to support this tour you can do so using JustGiving or Paypal.   If you are in the United States you can take advantage of our 501 c(3) status to make a tax efficient donation through Libera of the US
If you would like to find out about how to become a sponsor of Libera please contact us by email at office@libera.org.uk