Libera Shop
Welcome to our online store, where we will sell items directly to Libera supporters. These can be shipped overseas.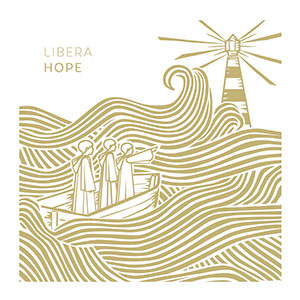 We are pleased to announce that our new "Hope" CD can now be pre-ordered.
We have teamed up with our friends over at Invisible Hands Music to provide online ordering of the CD.
Album Details
Catalogue No: IHCD75
Format: CD digipack.
Label: Libera Music / Invisible Hands Music
Number of tracks: 14
Amazon Shop – Deutschland
More of our CDs and DVDs are available from Amazon in certain countries. Click a flag if your country wasn't automatically selected for the Amazon products.
You can purchase our music on iTunes. We earn a small commission on all iTunes downloads (even music by other artists) when you use our link.

Click on the Amazon button to buy anything else from Amazon. It costs you nothing and we earn a small commission on everything purchased.

Donate to Libera via JustGiving (Best for UK Donations) or Paypal (best for International Donations)